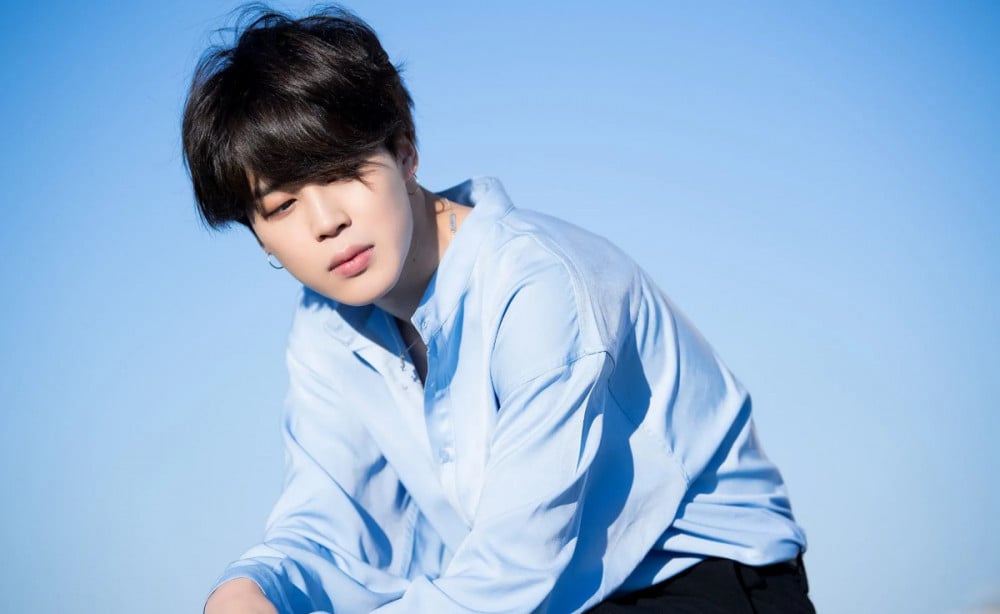 On July 2nd, Melon music, South Korea's largest online music service, revealed BTS member Jimin's playlist through their original audio contents service 'Melon Station'. It was previously announced that Big Hit Music and Melon partnered up for an original radio broadcast 'Melon Station', launching the series 'BIGHIT Music Record' exclusively for Big Hit Music artists. The BTS members were announced as the first official guests for this radio series.

During the July 2nd radio broadcast, BTS's Jimin transformed into a radio DJ for a day and took time to share his music with fans. He greeted his fans by saying, "Hello, this is BTS's Jimin. I love listening to music when I am alone. I came here because I wanted to share some songs that can bring peace to your hearts when you are walking alone, alone in a moving car, and especially when you are not doing anything. I prepared for today because I wanted to share these songs with you all, especially in these difficult times."

Jimin chose to share his playlist category 'songs to listen to when you are alone'. Here, he began by introducing the song "Coffee Shop" by Canadian singer-songwriter Barbra Lica. Further, he explained Rex Orange Country's "A Song About Being Sad" as a song he enjoys listening to often. Jimin commented, "The lyrics are extremely fun. It makes me wonder what they are trying to express".
The third song Jimin recommended was Breakbot's "In Return". Regarding this song, Jimin said, "This is a song I really like" and revealed that it is a song he listens to at least once, every two or three days. He added, "It is a very healing song. Not only am I talking about the atmosphere of the song, but the content of the song is really nice. I personally think it is a very healing and beautiful song, so I really wanted to introduce it to you all". After introducing more songs included in his playlist, Jimin made many fans smile when he said, "When people are alone, a lot of the songs they listen to tend to be depressing or bring down the mood. But when you are alone, isn't it okay to get a bit emotional? That's why I listen to these songs, which are really songs that help me sleep. So, I would love it if you can all enjoy them too".
After seeing Jimin's revealed playlist, fans commented, "All of Jimin's recommended songs are my style", "Please become a radio DJ. I want to listen to you everyday", "Starting from today, Jimin's recommeded songs are my healing songs", and overall had very positive responses.