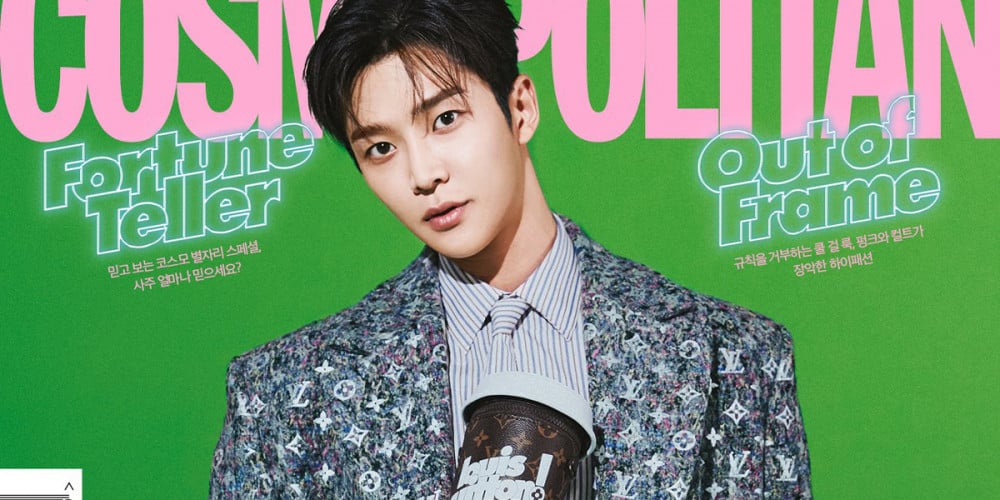 SF9's Rowoon has transformed into a tall and handsome 'Louis Vuitton' model for the August cover of 'Cosmopolitan'!
For this captivating pictorial, Rowoon accented the classic charm of the signature 'Louis Vuitton' pattern with his heartthrob visuals. During his interview with the magazine, Rowoon shared his excitement for SF9's comeback with "Tear Drop", and also chose "Believer" as one of his favorite songs from the group's comeback mini album.
Regarding his upcoming new KBS2 historical drama series 'Love', Rowoon remarked, "From the surface, it can seem like a happy story, but deep down there is sorrow and tragedy. Historical dramas are particularly charming to work on because it is a genre that requires a significant amount of imagination on the part of the actors."