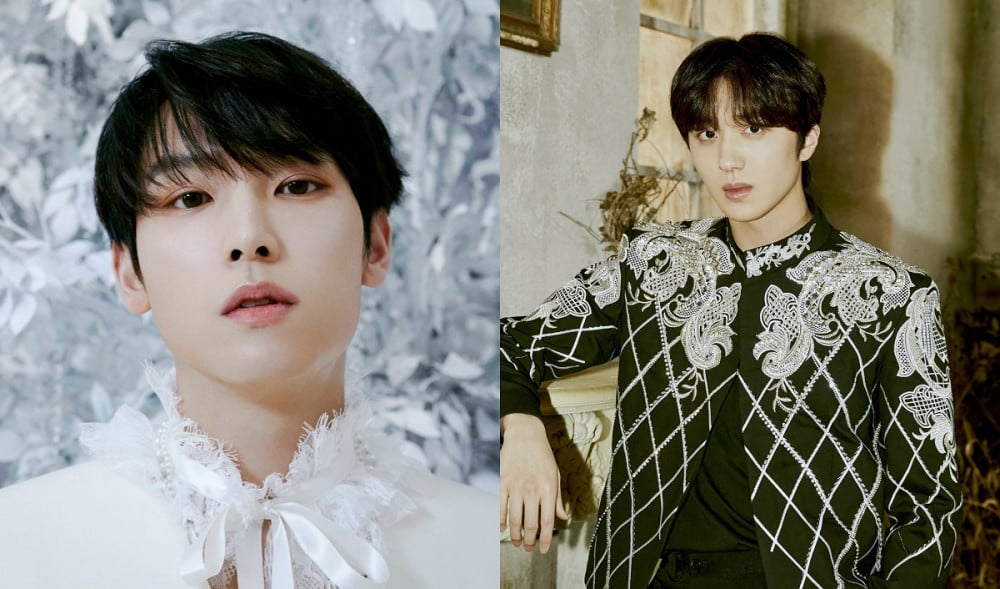 SF9's Inseong revealed that he splurged on tuna for his birthday, because of Chani.

On the July 14th broadcast of MBC FM4U's radio program 'Kim Shin Young's Noon Song of Hope', SF9's Inseong, Jaeyoon, Taeyang, and Hwiyoung made a guest appearance. Radio DJ Kim Shin Young stated, "I heard it was Inseong's birthday a few days ago." To this, Inseong stated, "Yeah, it was my birthday two days ago. The members congratulated me a lot. We ordered sushi and enjoyed a lot. I splurged a bit."
Kim Shin Young then asked, "Did you have tuna? There's talk that you ordered up to 130,000 (~ $113 USD) won worth of tuna." Inseong drew laughter when he replied, "Yes, there was tuna. But after I ordered it, I regretted it. To be honest, Chani is the one who said we should eat it, but he didn't eat and I just ended up spending a lot. I should have at least turned on a live broadcast."
Meanwhile, SF9 released their 9th mini album 'Turn Over' on July 5th. Their title track is "Tear Drop", an impresive dance track that utilizes a unique bass sound.