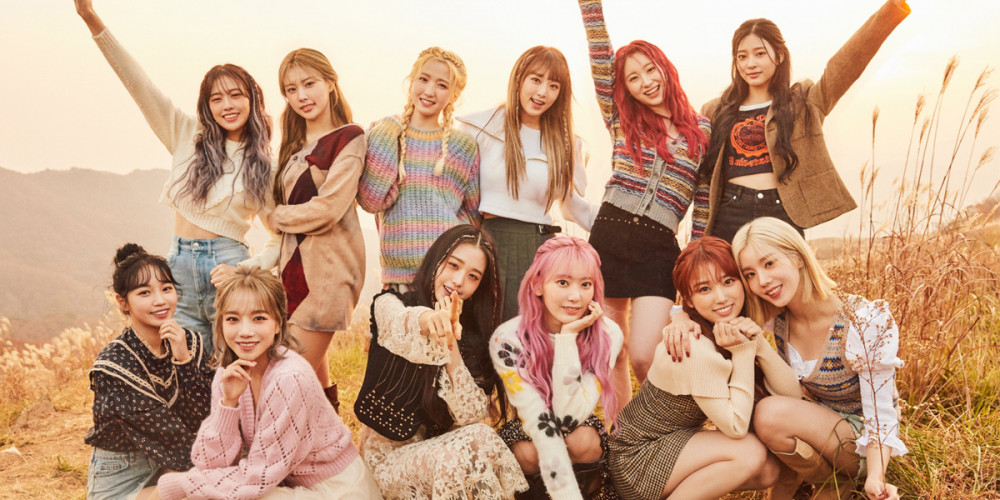 On July 15, media outlet 'Dispatch' published an interview with representatives from the 'Parallel Universe Project', a fan-led effort to "re-launch" the project girl group IZ*ONE.
Shortly after IZ*ONE's official disbandment back on April 29, five representatives of the girl group's fan galleries gathered together to begin the 'Parallel Universe Project'. The effort launched crowdfunding platforms to collect donations from fans, in order to convince CJ ENM to "re-launch" or "re-debut" IZ*ONE with all 12 members.
Garnering responses from both domestic and global fans of IZ*ONE, the 'Parallel Universe Project' has raised approximately 3,212,770,000 KRW (~ $3 million USD). However, back on July 7, CJ ENM announced in a formal statement that after discussing the matter with the agencies of all IZ*ONE members, there would be no "re-launch".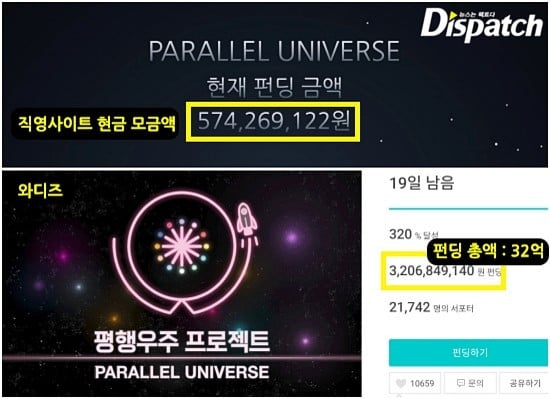 Now, media outlet 'Dispatch' has decided to interview the 'Parallel Universe Project' representatives about what will happen to the fan-led effort from here on.
Q: Will you refund the 3.2 billion KRW?
A: "The project will grant a refund to those wishing a refund. However, they must apply for the refund during a specific time frame."
Q: What happens if they do not request a refund?
A: "They will be reimbursed through a reward system. For example, providing IZ*ONE goods... However, if there is no re-launch or unit promotions, we cannot carry out the reimbursement plan through goods."
According to 'Dispatch', one Korean agency and Japan's AKB48 company did not agree to the idea of a "re-launch". Most of the other Korean agencies showed interest in a "re-launch" project, but failed to provide any detailed answers. One agency had already begun preparing for a new project.
'Dispatch' further claimed that of the 12 IZ*ONE members, 'A' and 'B' had no intention to agree with the re-launch. Members 'B', 'C', 'D', and 'E' also considered their individual promotions a higher priority. Members 'F' and 'G' are currently taking a break, with no immediate plans for either group or solo activities. Members 'H' and 'I' felt that a re-launch was improbable, while members 'J' and 'K' showed interest in debuting a new IZ*ONE unit.
Q: Why did you extend the 'Parallel Universe Project' until August 2?
A: "As of now, the project has launched a 'Plan B'. It doesn't have to be all 12 members. It can be a new IZ*ONE unit. The project will continue to send formal proposals to the agencies of each of the members."
Q: Will fans be able to receive a refund regardless of 'Plan B'?
A: "Refunds were always an available option, as long as fans requested the refund by the given time frame. The reason that there is a request period for refunds is because the fund is being safe-monitored. The account is locked as to prevent withdrawals. All of the project members must visit the bank in person and provide the appropriate documents to be able to access the fund."