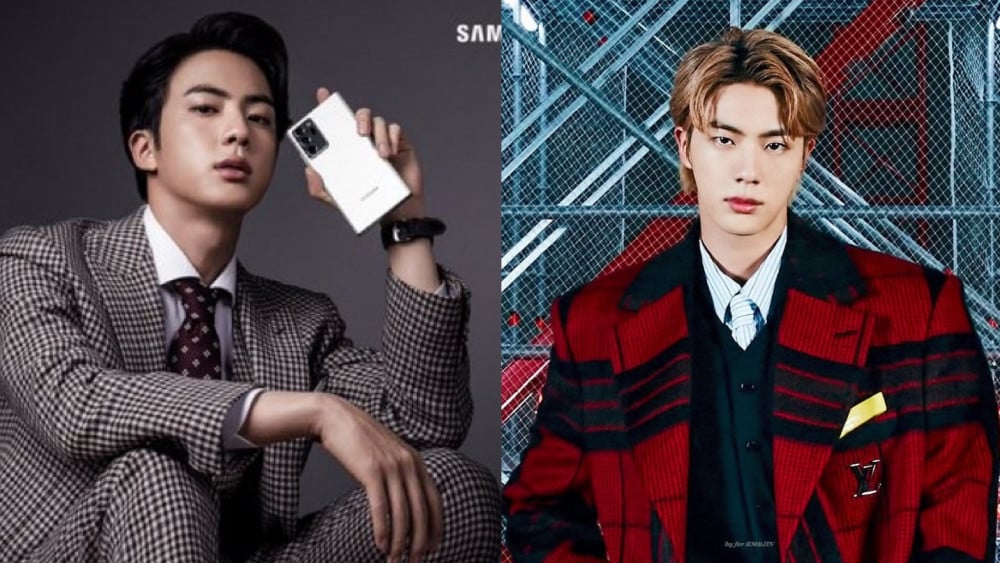 Virgil Abloh, the artistic director of Louis Vuitton's menswear collection, posted an Instagram story of BTS's Jin, and fans were overjoyed.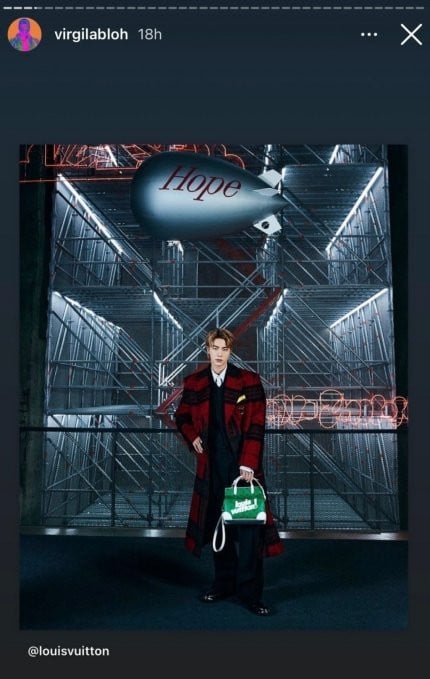 Japanese media outlets also reported about the release of the official video for Men Fall-Winter Collection 2021 by Louis Vuitton and Jin being a show stopper.


"JIN was selected as a show stopper that can be said to be a symbol that organizes the entire fashion show, and showed an overwhelming presence."



Jin was given the outfit that became the symbol of the collection (the best outfit chosen by the designer), as well as Jin's face, became the official representative symbol of the collection.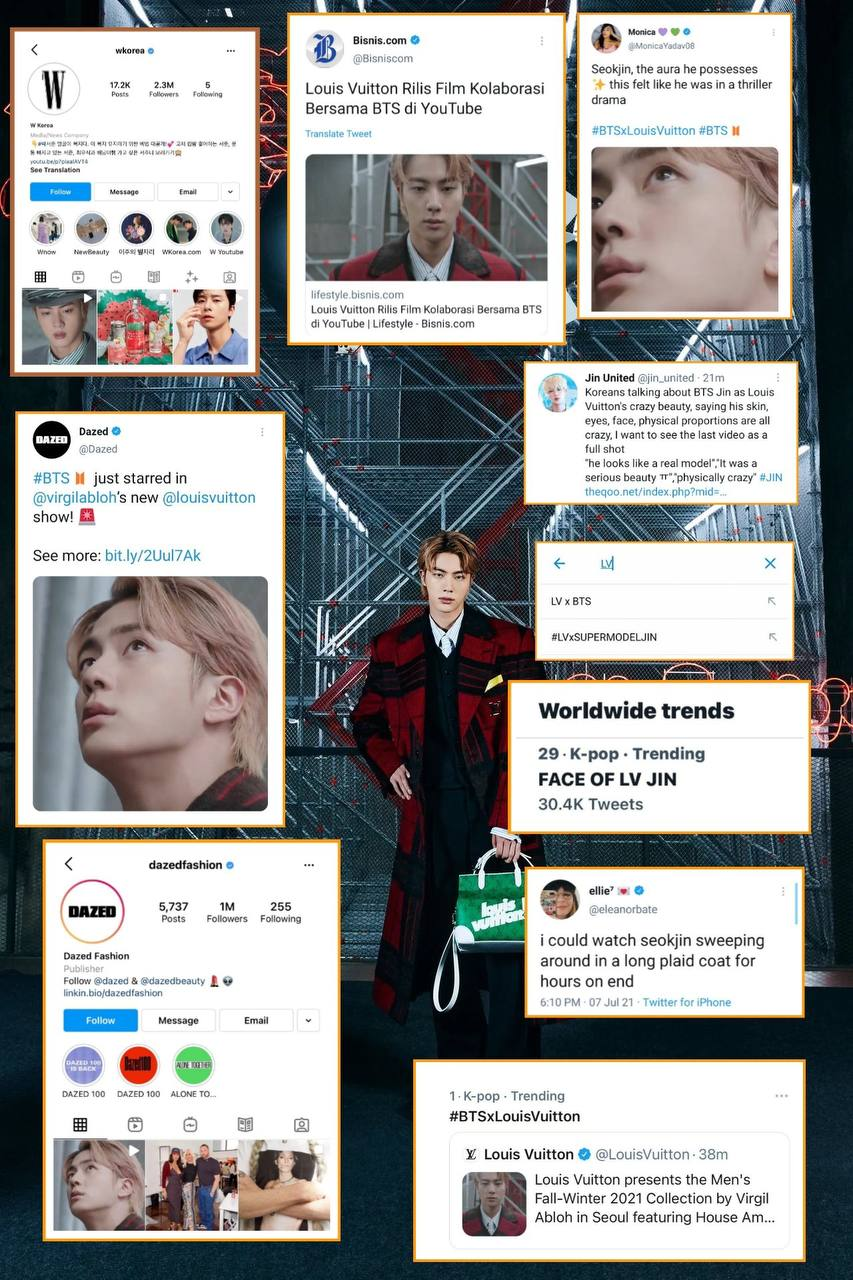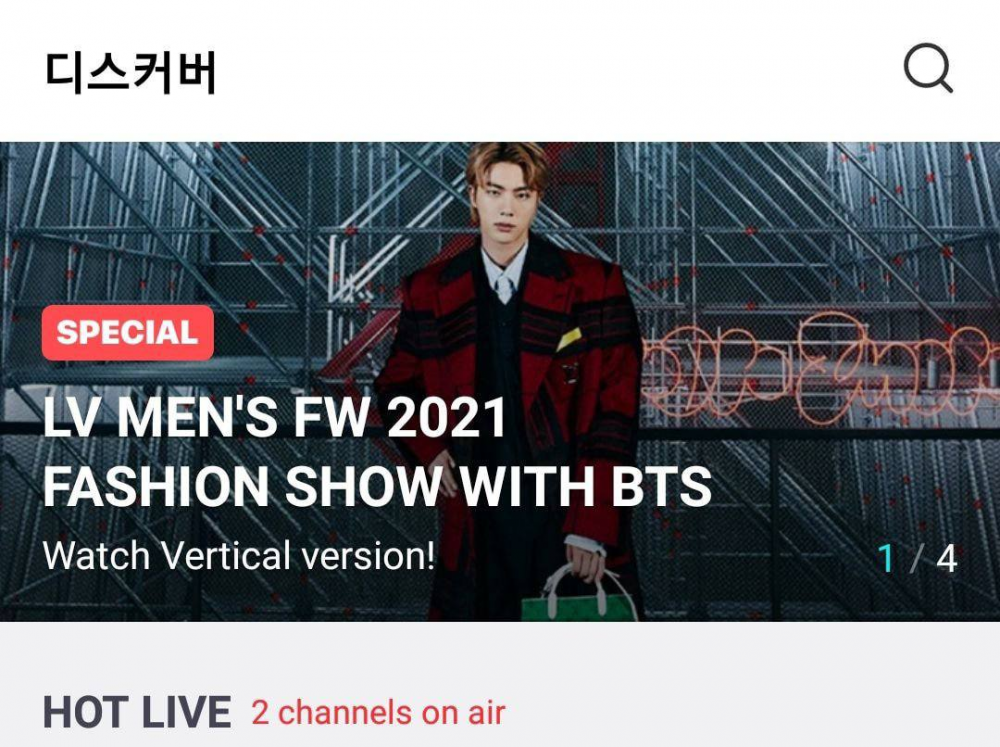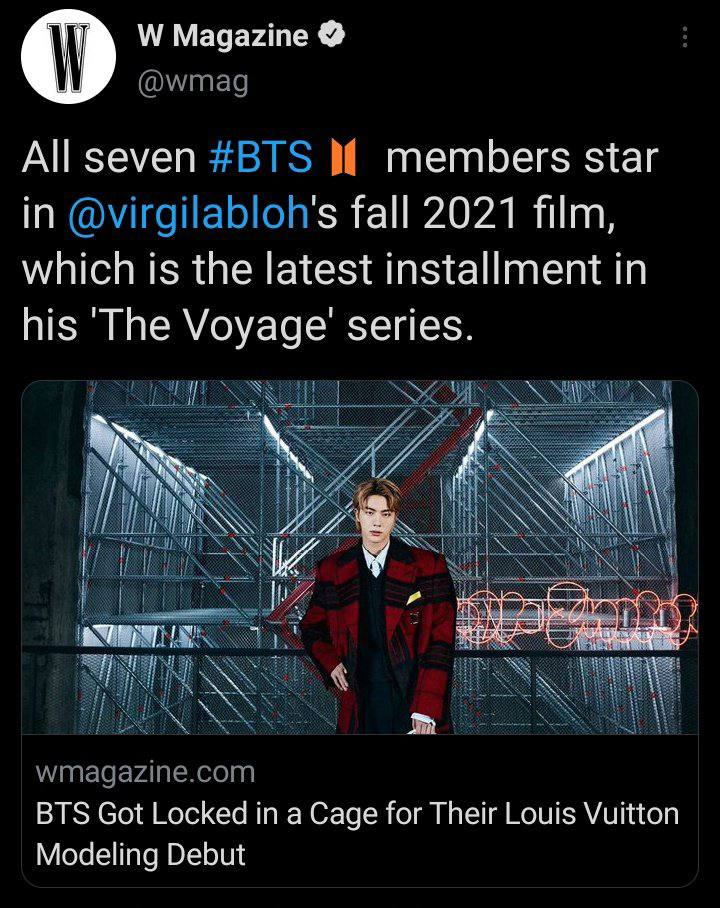 Jin is the focus of many of the advertisement campaigns. For example, Jin received the nickname "Human Samsung" after demonstrating the perfect mix of beauty, elegance, acting talent, and charisma in advertisements for Samsung.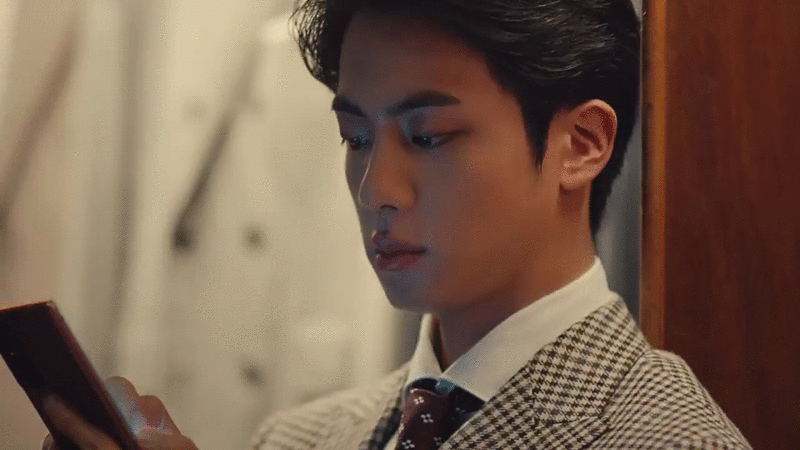 His advertising post even became the one that got the most engagement.
It looks like Jin was born to be a model of luxurious brands!