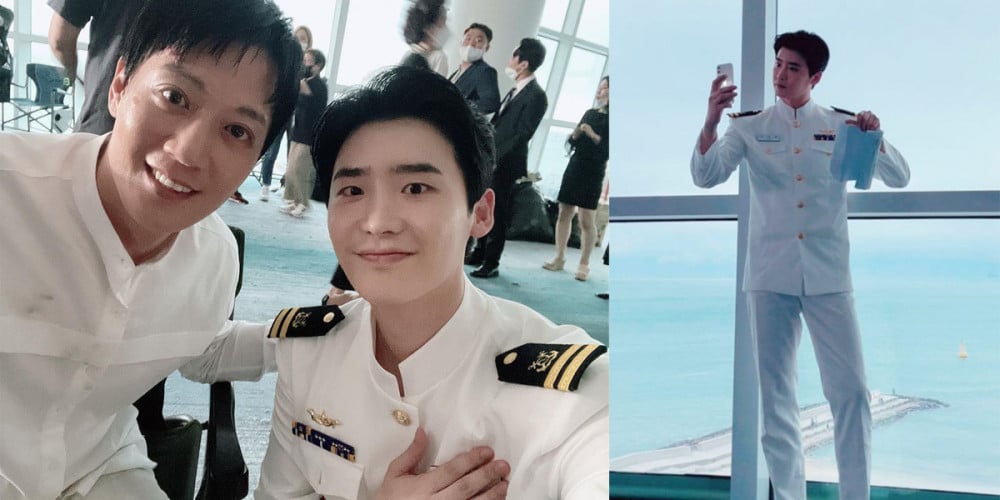 On July 8, actor Lee Jong Suk updates his fans on Instagram with a playful set of selcas!
In his Instagram post, Lee Jong Suk posted a series of sneaky selcas while observing his film co-star Kim Rae Won from afar. Kim Rae Won took notice and waved for the camera, before joining in for a two-shot. Lee Jong Suk included the hashtags "#Decibel #KimRaeWonJjang."
In a follow-up Instagram story post, Lee Jong Suk also said, "I want to take a selca but I also want to read my script," showing off his sleek naval uniform fit.
Meanwhile, Lee Jong Suk and Kim Rae Won will be working together to apprehend a terrorist threatening to target an oceanside city in the new blockbuster action film, 'Decibel'.