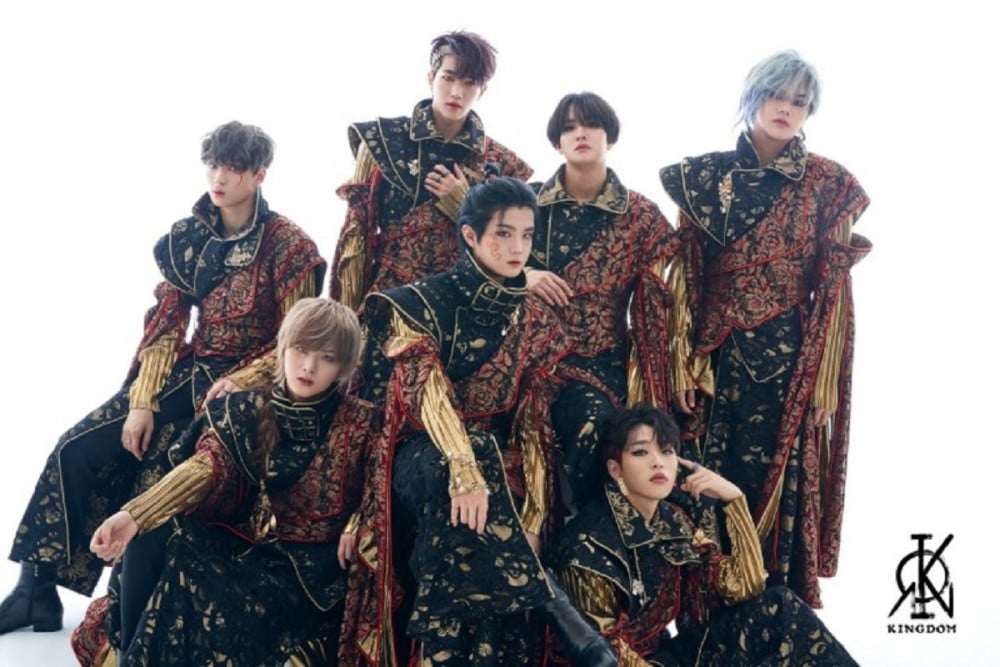 Idol group KINGDOM has emerged as a divine K-pop group just five months after their debut.

KINGDOM's second mini-album 'History of Kingdom: Part II. Chiwoo' was first released on July 1st. Soon afterward, their mini-album ranked #1 in the dance category of the iTunes album charts in the United States and Mexico, and #2 in Vietnam. The mini-album further entered the iTunes album charts in 12 additional regions. KINGDOM's achievements on Apple Music charts were also impressive. KINGDOM's mini-album was listed on the Apple Music album charts in 25 different countries, including Germany, France, Britain, Italy, Korea, Japan, Hong Kong, Malaysia, Indonesia, and more. Through these achievements, the 'majestic' idol group has been receiving positive attention from global fans.
KINGDOM is a male idol group consisting of seven members, including Mujin, Louis, Dann, Chiwoo, Arthur, Ivan, and Jahan. Their names seem to be quite representative of their 'kingdom' worldview. Through their magnificent conceptual world and dynamic performances that cross over from the East to West, and vice versa, they have been named 'fantasy idols' and have been attracting the attention of global K-pop fans.

Meanwhile, Kingdom is actively promoting their title track "KARMA" in various music programs.