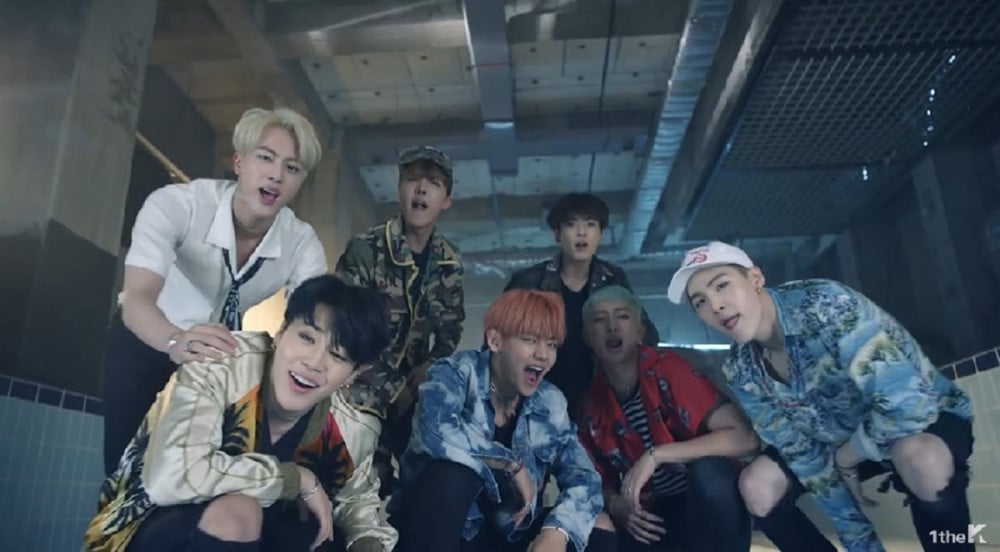 BTS's "Fire" music video has surpassed 700 million views.

"FIRE" is the title track of BTS's compilation album 'The Most Beautiful Moment in Life: Young Forever', released in May 2016. As of July 2nd at 10:08PM KST, the music video reached 700 million views. This is exclusively the view count for the music video released through 1theK's YouTube channel. When adding the view count of the music video under HYBE label's official YouTube channel, "FIRE" exceeds 922 million views. This marks BTS's eighth music video to exceed 700 million views, following "DNA", "Boy With Luv", "Dynamite", "FAKE LOVE", "MIC Drop" remixes, "IDOL", and "Blood, Sweat & Tears".
In the "FIRE" music video, BTS's dynamic and powerful dance can be seen, and a group choreography in the second half of the music video is impressively performed with dozens of dancers.

Meanwhile, BTS has thirty-three music videos with several hundred million views.