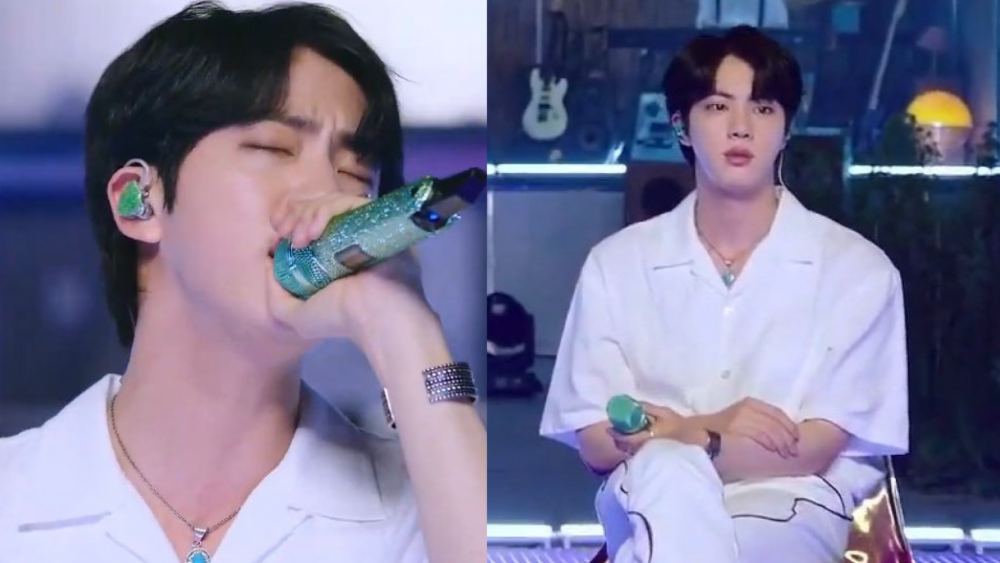 BTS had a performance at BBC Live Lounge and covered the song "I'll be missing you." Jin received recognition from the public after demonstrating an amazing falsetto and vibrato. It's not a secret that Jin goes viral for his vocals whenever BTS have live singing performances. No matter what, his unique vocal color and outstanding abilities shine throughout the whole song.
Jin has a very long list of nicknames he gained while going viral for vocals. Fans also called him the MVP of BTS's cover stages.
This time Jin was called the 3:34 guy as people fell in love with his voice at the 3:34 time step of the video. K-media called Jin, the owner of a milky voice, and praised him for his live singing.
It is rightful to say that Jin carries the role of the most stable voice in the group - the pillar of the performance. He gives it more color and makes it more emotional. Moreover, Jin always delivers an exceptionally perfect performance technique-wise which helps him gain all the attention of the audience.