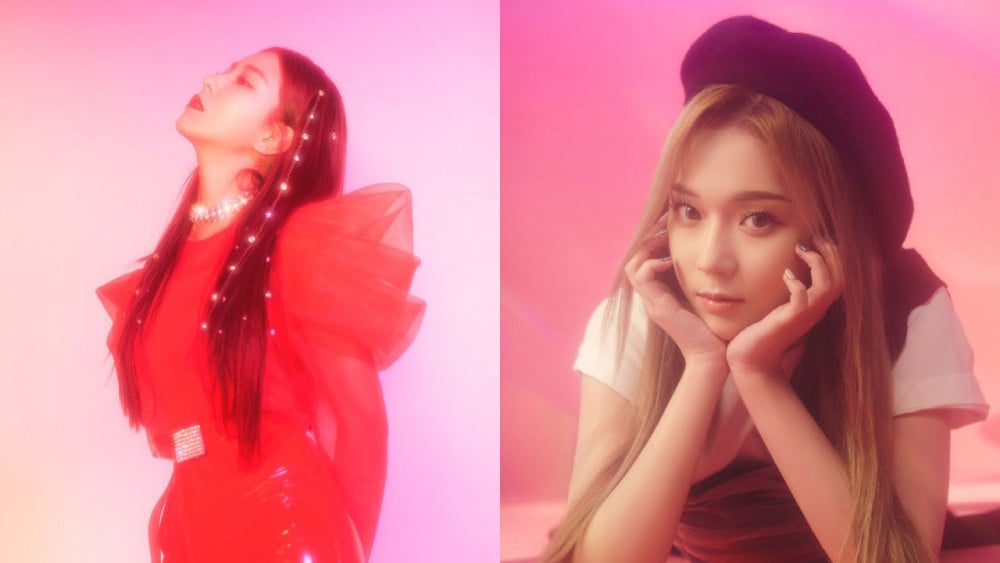 SuperM is SM Entertainment's supergroup. It has been their biggest and most ambitious project yet. While some fans don't necessarily like the idea of a supergroup, SuperM's critical and commercial success and testimony to its genius. SM Entertainment is home to an amazing roster of artists. With how SuperM turned out, it isn't uncommon to wish for a girl group version of the same.
Here's who we would cast in the female version of SuperM.
Hyeoyeon is a powerhouse of energy and talent and would be amazing as the dance leader of this supergroup. She's also an incredible vocalist and rapper, which proves her mettle as an all-rounder.
GIANT PINK is under AIKM (All I Know Music), a sub-label of SM Entertainment. Without a doubt, she would blow everyone away with her killer rap skills and extraordinary visuals. Since she isn't as widely promoted as the idols under SM, it is about time that more people appreciate this underrated artist.
Taeyeon is one of the best vocalists in the entire Korean entertainment industry. Her stage presence is unbelievable and would perfectly complement the intensity of the rap and dance lines.
Another all-rounder in the mix, Seulgi, can do it all. Her larger-than-life personality would bring gusto to the group. Besides, her unique perspective on things would be a definite asset when it comes to songwriting and composing as well as choreography.
Winter would bring the chaotic millennial energy to the group. She would probably be the one to propose outrageously creative concepts, especially since she has the vision and the talent to back them up. It would also be a great avenue for her to explore new things and learn from her seniors.
NingNing would be the maknae of this group. She has a ton of strange presence and an amazing performer.
Finally, an SM female supergroup would dare not be complete without the idol of idols, the queen of K-Pop herself, BoA. She would be the leader of the group and would probably supervise everyone else's role, helping them hone their skills. On stage, she would be powerful and unstoppable, just as she always is.
Which female idols from SM would you include in a female version of SuperM?