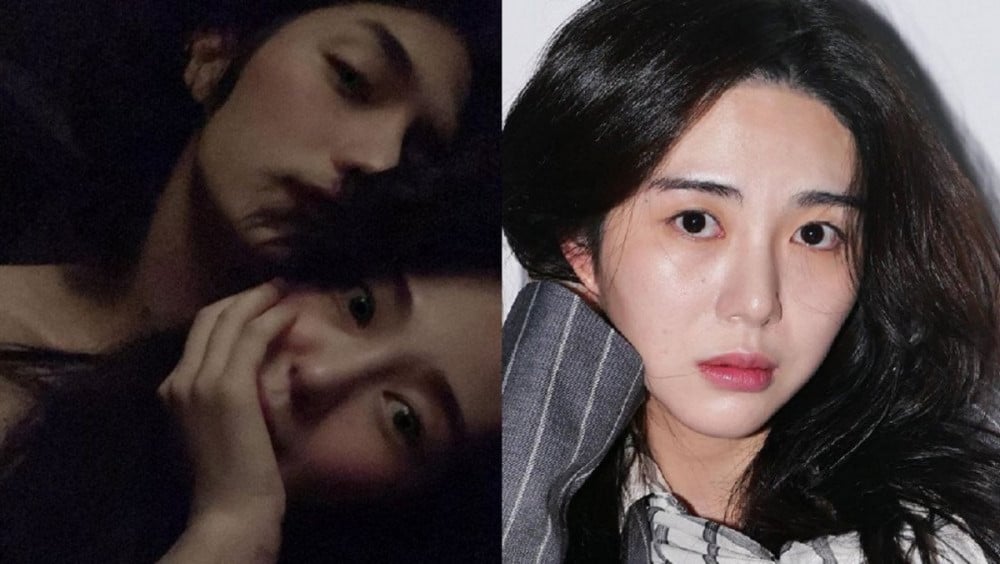 Former AOA member Mina's ex-boyfriend 'Yoo' made an additional statement on their past cheating controversy.

Mina previously revealed her ex-boyfriend on Instagram, and a netizen exposed the former couple for cheating, which Mina initially denied. She then announced she had broken up with him, and 'Yoo' posted a personal apology on Instagram.

On July 31, 'Yoo' posted another statement on Instagram, explaining he cheated out of curiosity and sharing details on his past relationship with Mina. He wrote:


"I understand the criticism I'm receiving for having an affair with a celebrity out of curiosity at a young age, and I have nothing to say even if I have 10 mouths.

I thought it was right that I accept the content of articles and abusive language without any explanation because of my actions. Even when people were asking for clarification, I never officially expressed my position to resolve misunderstanding. The reason why I'm writing now is because I felt the more I was silent, the worse things got.

I honestly don't know why I got slapped by Kwon while I was with her during that short time. Other than buying me a meal, buying me some ordinary clothes, and giving me a luxury bracelet that she was wearing when she was drunk, I've never received anything financially.

Kwon revised my first statement uploaded.
Since then, her agency asked me if it was right that we were dating after I broke up with my previous girlfriend, and Kwon told me that I should say I did. That's how it was recorded. In the beginning, I was worried because the number of my followers increased a lot, and I was worried that they were anti-followers after the cheating controversy blew up. Kwon told me to think positively about it and that I could use it to my advantage later, but I don't understand why she asked me later through messenger why I posted what I did. After that, I posted my second statement, but I guess she wasn't satisfied because she's contacted me multiple times asking, 'You're not sorry for anything you've done to me, right?'

I wasn't ghosting. I just thought I wasn't able to communicate well with her. No matter what I said, she always said I was the perpetrator, and she was the victim. I honestly didn't know what to say anymore. After this incident, I was mentally exhausted, so I went to the psychiatrist's office, took medicine, and didn't reply to Kwon's calls.

When I woke up, Kwon's mother sent me about 20 pictures of Kwon's surgery and blood on the floor. The pictures are a bit shocking, so I won't attack them separately. I feel so guilty because it seems like the result of my consistent silence, and many people have sent me a note calling me a murderer. I'm so confused about how to act in the future.

I'll live my whole life repenting for cheating.
I'll never get involved with Kwon again.
I'm sorry to a lot of people."


In related news, Mina was recently transported to the hospital after attempting to take her own life.