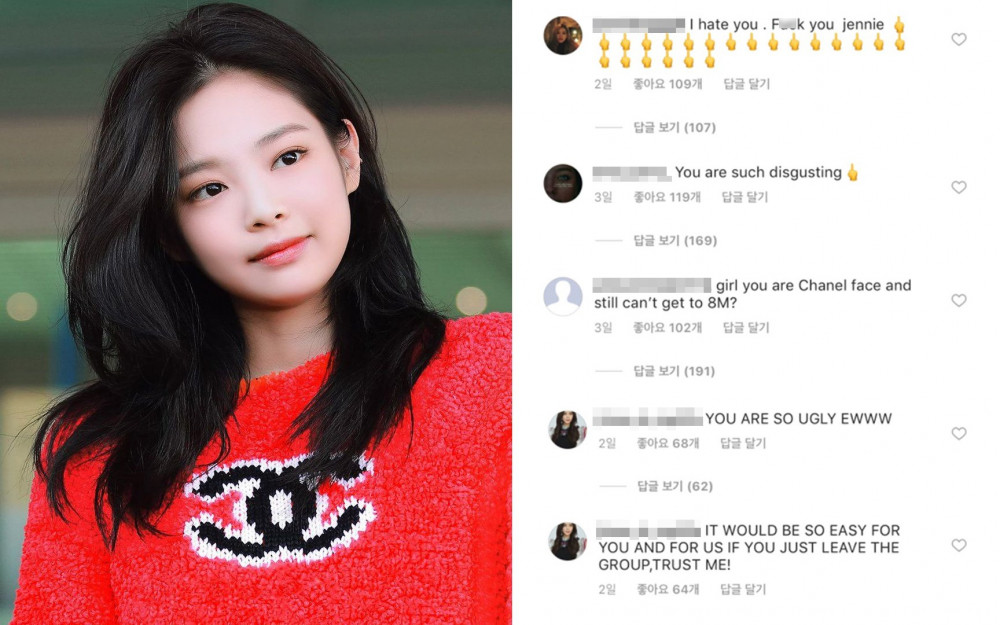 In the K-pop industry, fans can be seen as the most passionate yet extreme individuals.
While there are kind and logical fans who support their beloved idol group members in a reasonable and just manner, there are some who take it to the extreme and cause more harm than good. These individuals are fans who substantially support a specific member of an idol group and express hate to the other members.
These kinds of fans are given the name 'Akgae.' Akgae fans have been known to express their loyalty and love for one member and mistakenly believe that sending hate to the other members is doing their favorite a favor.
Recently, one netizen took to an online community to express their anger toward the BLACKPINK fans of such characteristics. The netizen explained, "Lisa akgaes from South East Asia are a real problem. The extent of this is a real issue. They poured swear words at Jennie when BLACKPINK first promoted saying that Jennie is the only one being supported by the company. They cursed at her saying she's ugly, can't sing, and said all sorts of curses at her. Then, Jennie wrote a message supporting Rose and they cursed at her too."
The netizen continued to explain, "Then when Rose posted photos, they kept attacking her on the comments so she deleted her post. The Southeast Asian fans are a real serious issue. They keep talking about Lisa this and Lisa that on the comment section on other members' posts."

Netizens commented, "I hate it when they say 'too white...too skinny.' If they're going to always complain they shouldn't be fans," "There was a time Rose deleted her post on her Instagram because she got terrorized," "I hate Lisa's akgae fans, they're always doing things like that," "I thought it was weird when they said that Lisa isn't that popular in Korea because Koreans are racist," "Jennie deleted all her posts during her solo promotions because of these akgaes. You can tell how bad they are," "This is K-pop not southeast asia pop, why are they so angry though?" and "I just want them to know that if Lisa didn't debut in Korea, she wouldn't have become so famous. If they're going to terrorize the other members then they should take Lisa and have her promote in Southeast Asia only."


The international divide in the kpop fandom has always been a serious issue and it only seems to be getting worse with social media and anonymity on the internet. What are your thoughts? Sound off in the comments below.