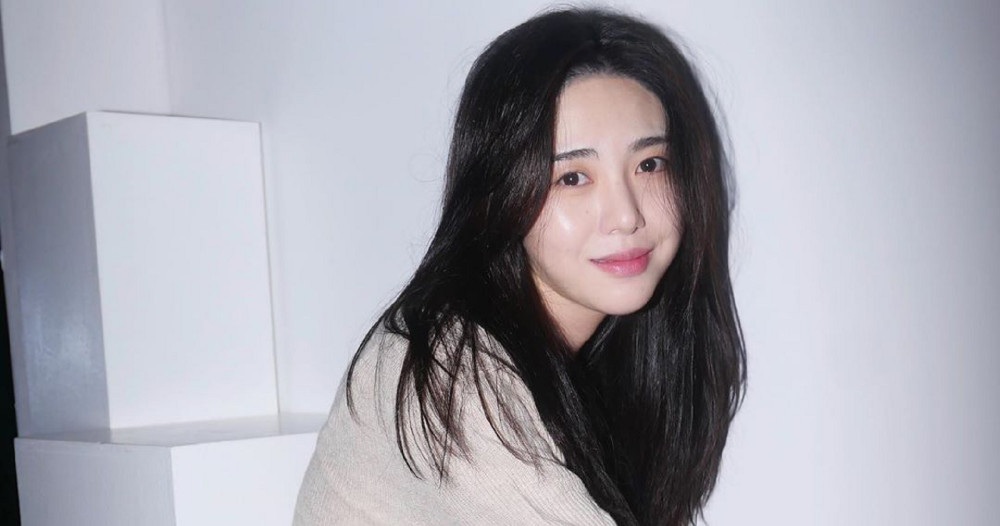 Former AOA member Mina is continuing to defend herself on Instagram.
Following more claims that Mina's boyfriend has cheated on his ex-girlfriend, Mina took to Instagram and posted two more captions in order to defend herself and her boyfriend. In the first post, she wrote (redacted):
"I will turn my Insta into private soon and I've gathered all your comments and false information. I also contacted the ex-girlfriend myself and she denied these stories. Due to this incident, people are even talking about the other events. I will take legal action against all those false information and defamation. Yet again, I've become this vixen who seduces men on DMs. And you're turning me into a perpetrator in all the other incidents that have happened so far. [...] For three and a half years, I've also met other people and that person (the current boyfriend) has also dated other people. Just because people have broken up, it's not my responsibility to care about who has gotten more hurt. [...] Telling me that moving on from person to person is cheating? [...] Think I made a show out of my suicide in order to blackmail others? That's nonsense."
In the second post, which she uploaded two hours later, Mina wrote:
"You can just sue me. If you all think that I have done something wrong, then you can just take legal action. Because you're all accusing me of lies and that I have caused harm...Then it's possible to sue me. Do it. And that ex-girlfriend's acquaintance has made some post on Nate Pann, right? I am going to do something about all these false comments and posts. I will meet up with an oppa from my agency and discuss how I am going to go about it. You people who want to curse at me and berate me? Sue me, I'm find with it. I have never told a lie. You have also caused harm to my best friend, but what has she done wrong? Just because she is Kwon Mina's friend? [...] The boyfriend has already left that girl emotionally after three years and got to know someone new. [...] Does this mean that all the people who have dated me also shouldn't date other people?"

What do you think of this situation? Stay tuned for updates.