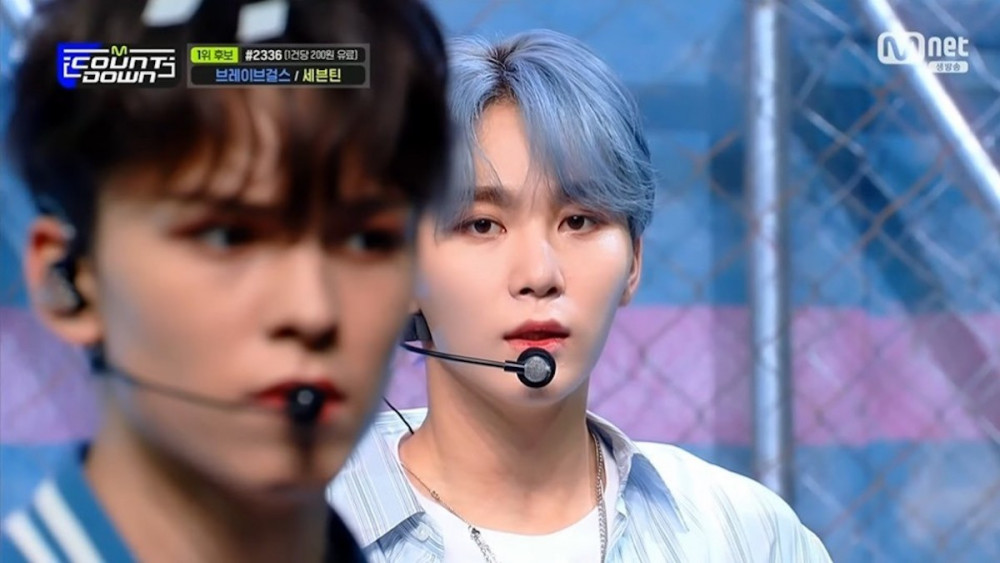 An "ending fairy mistake" at the end of Seventeen's "Ready to Love" performance on Mnet's 'M! Countdown' is garnering attention!
At the end of Seventeen's comeback performance on this day, the camera first captured an "ending fairy" moment featuring member Junghan, before switching over to another camera pointed toward Seungkwan.
However, fans noticed that fellow member Vernon was "blocking" the camera's angle by standing too close to it!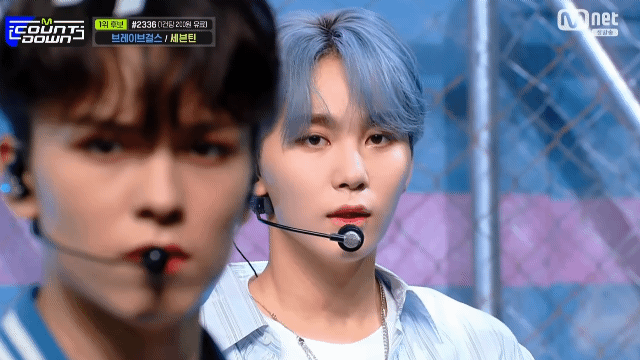 What made fans laugh even harder was that right after Vernon moved away to let Seungkwan have his spotlight, Seungkwan was seen mouthing: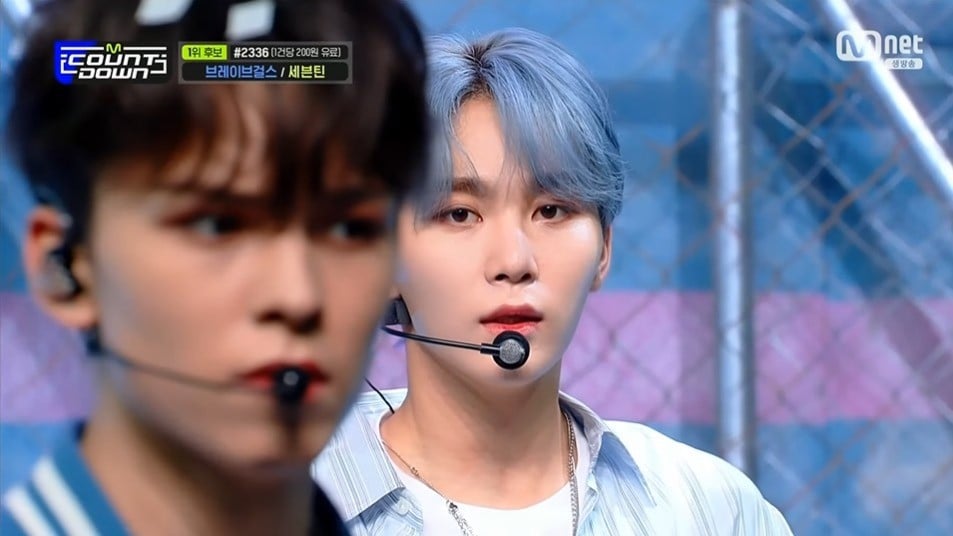 /Gesture: get outta my way b/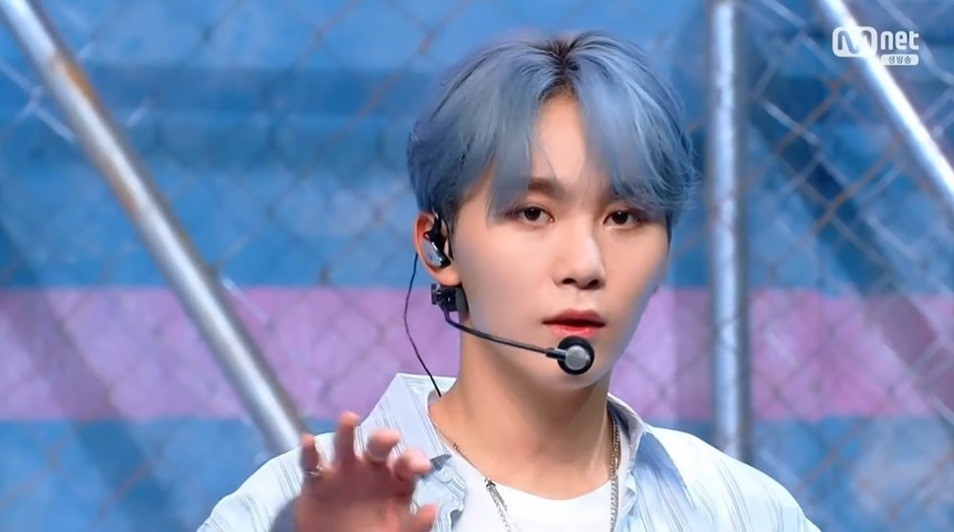 /Mouths: It's not you b. It's me./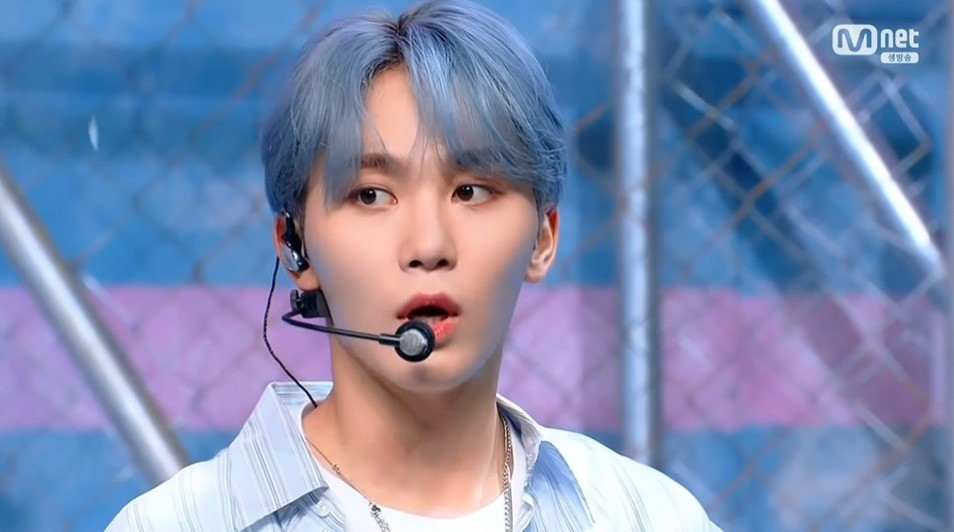 While many fans wondered whether or not the hilarious moment was "coincidental" or "intentional", one fan decided to ask Vernon himself!
During a video fan sign conversation, when asked to "explain himself" regarding the ending fairy moment, Vernon said, "So originally, it was supposed to be Seungkwan at the end. But I got caught up in the frame. I realized that I was getting caught in the frame during the rehearsal, so then I moved away. But then after the rehearsal, Seungkwan was like, 'Yes! let's do the same thing for the live stage.'"
When the fan commented, "People are like, 'Why is Seventeen's life such a sitcom'," Vernon replied, "For Seventeen, the answer is always 'a comedy sketch'."
Fellow member Wonwoo also decided to call out(?) his two teammates for their little act on Weverse, after Vernon posted a screen shot of the ending moment and wrote, "Sorry;". To this, Seungkwan replied, "I'll let it slide just for today;;;", but Wonwoo then appeared and wrote, "You liars. You planned the whole thing."
Did you notice Seungkwan and Vernon's hilarious little sketch?