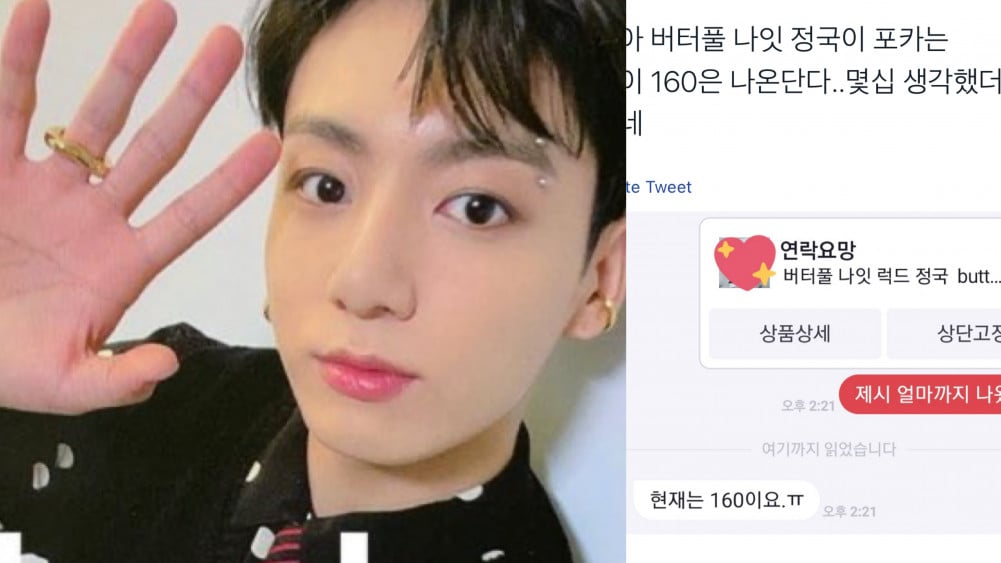 BTS Jungkook's Photocard is in high demand in South Korea.

In South Korea's 번개장터 (Lightning Marketplace), an app used to trade items, Jungkook's Butterful Night Event Photocard is being sold for 1,600,000 won (1388.75 USD) as the starting price, due to high demand.

Resellers are known to put a significantly high price onJungkook's photocards due to their high demand. This shows Jungkook's brand impact and influence in South Korea.