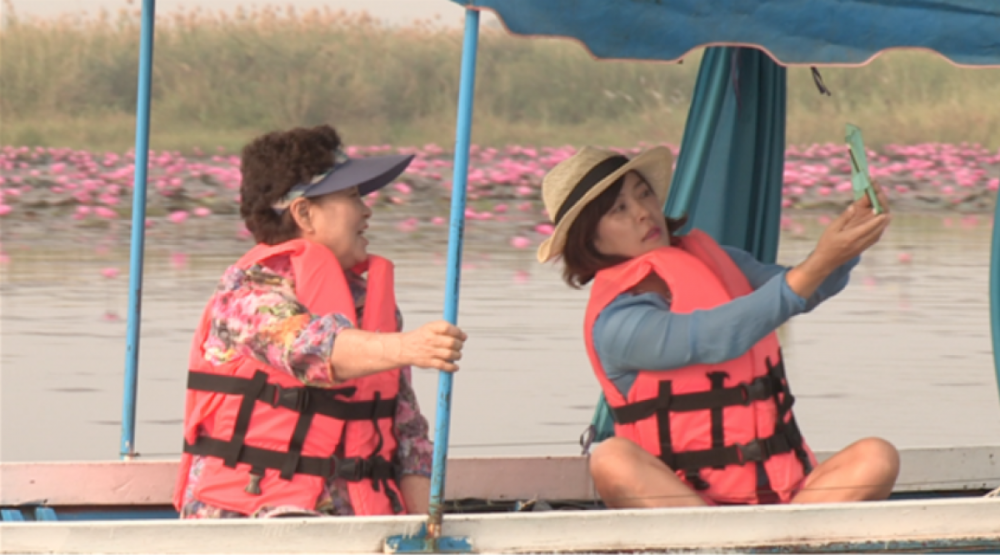 Netizens voted the most heartbreaking scene on celebrity family reality shows.

On July 24th, a post on a popular online community gained attention. Originally titled, "The most heartbreaking moment among celebrity family reality shows", the post shared the time when Jo Hye Ryun traveled abroad with her mother on TV. According to the post, Jo Hye Ryun's mother told her, "I would like to see this with my son, who I love the most." The post also shared how Jo Hye Ryun financially supported her mom by giving her allowances and buying her a house.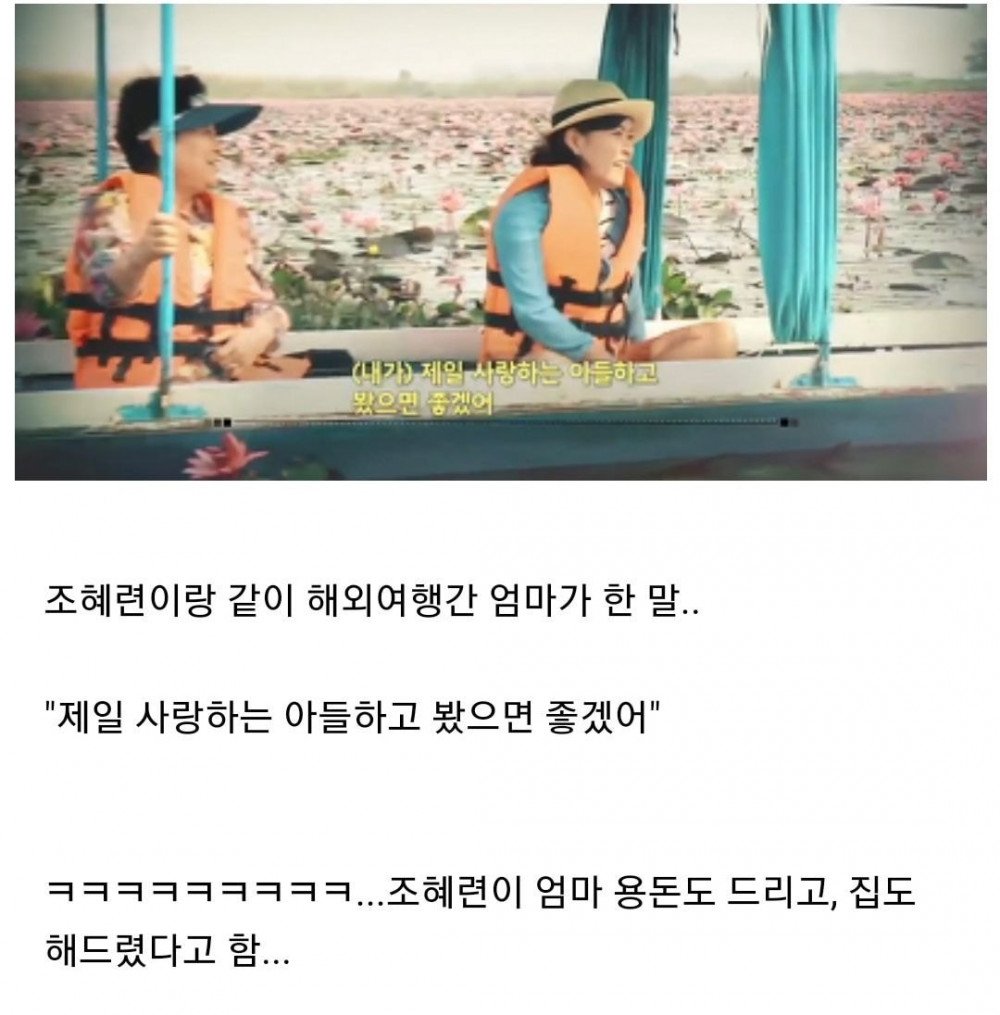 Many netizens shared their thoughts on this by leaving 513 comments. Some of the comments are: "Her mom even told she tried to kill Jo Hye Ryun when she was a newborn, in front of Jo Hye Ryun's kids. I don't understand how she can put up with her mom." (attached the gif shown below)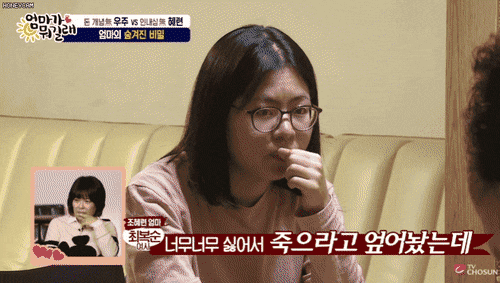 "I would have cut her off. This is so sad."
"I understand her mother was also a victim of patriarchy but this is straight-up abuse."
"I wonder what makes her love her toxic mother...I feel sorry for her"
"I am offended for her smh"
"I can't understand"
"Meanwhile that beloved son still uses his mom's credit card when he's 44"
"Creepy..."
"I can't believe she said that on camera"
What do you think?