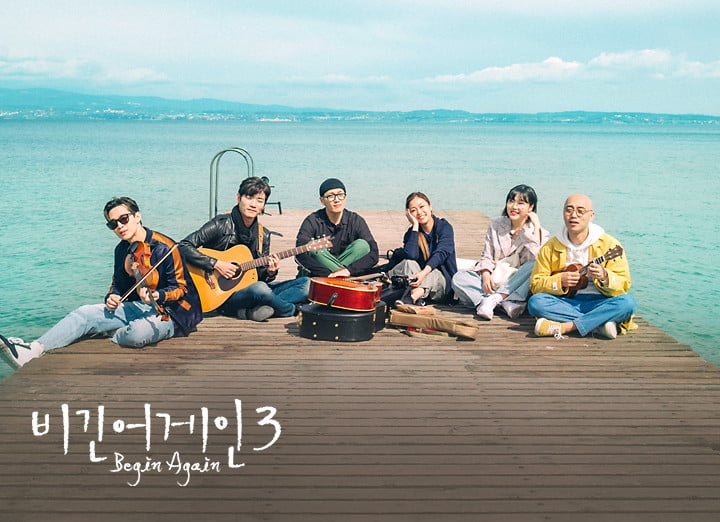 The Korean music industry is booming thanks to global superstars BTS, BLACKPINK, and more. They are doing a stellar job of getting K-pop's name out there in the global music scene. However, that isn't all there is to Korean music. JTBC's 'Begin Again' is the perfect show to experience and listen to the other delightful side of K-pop. Reputable and famous musicians travel overseas (except for the most recent season due to COVID-19) to places where no one knows about them, and they begin an adventure by introducing themselves and hosting a busking performance of their hit songs.
The main purpose is to gift music to listeners, and the term "ear candy" can be applied here as their romantic and delicate voices soothe our ears. Locals in South Korea were in for a treat during the fourth season, as the season was hosted in Korea due to COVID-19. It was a perfect way to gift music to the entire country that was struggling from the pandemic.
These performances are beyond touching and amazing. Check out five of the most legendary performances on Begin Again!

1) Begin Again Korea: Road (Original Song: god)
2) Begin Again Korea: Lee Hi - Rose
3) Begin Again in Amsterdam: Taeyeon - If
4) Begin Again in Korea: Sohyang - I Will Always Love You
5) Begin Again in Portugal: Lena Park - In Dream
'Begin Again' has been providing music listeners' ears for a long time, and they recently began uploading Begin Again Open Mic videos on YouTube featuring famous vocalists, such as Gummy, YDG, and Soyou. Is there a performance that moved your heart? Let us know in the comments below!