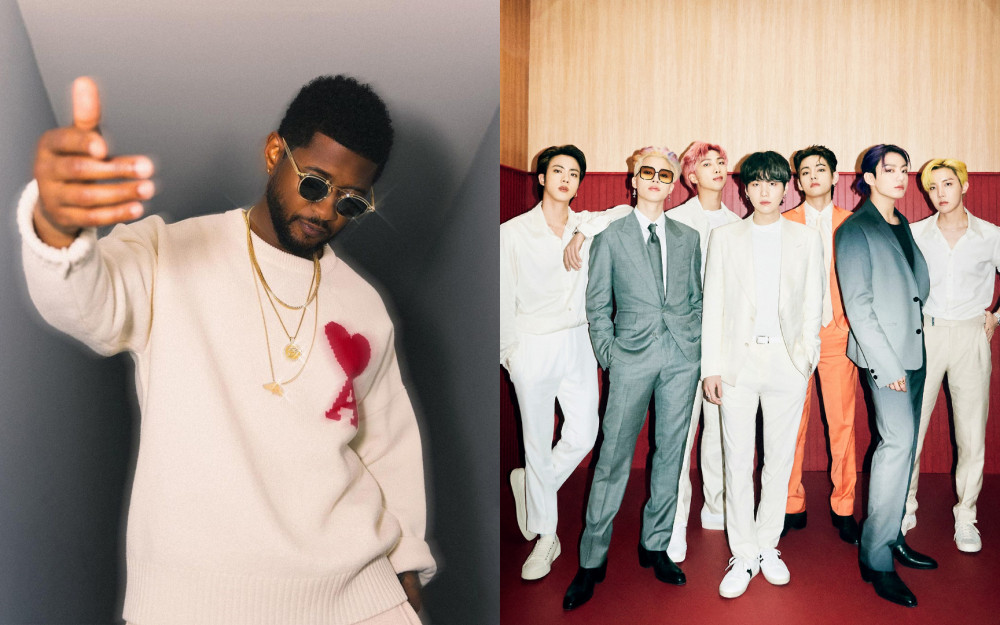 BTS has been at the center of everyone's attention and this might be particularly so for Usher as the boy group mentioned him in their latest single.
Last month, the global K-pop act BTS released their second English single "Butter" and it debuted on Billboard's HOT100 as it quickly grabbed everyone's attention and gained much popularity.
Everyone is now well aware of the part in the BTS song, which sings, "Don't need no Usher to remind me you got it bad." This lyric caught the attention of Usher himself as he created a Tik Tok video playing that part of "Butter" in the background while the singer shows off his fabulous charms.
Usher also shared the clip on his Twitter as he radiates his smooth charms wearing a fur coat over his sleek suit.
Soon after the artist tweeted this short clip, many fans are loving Usher's reaction to BTS's song. In just a few moments, fans began reacting to Usher's post and express how much they love his reaction.