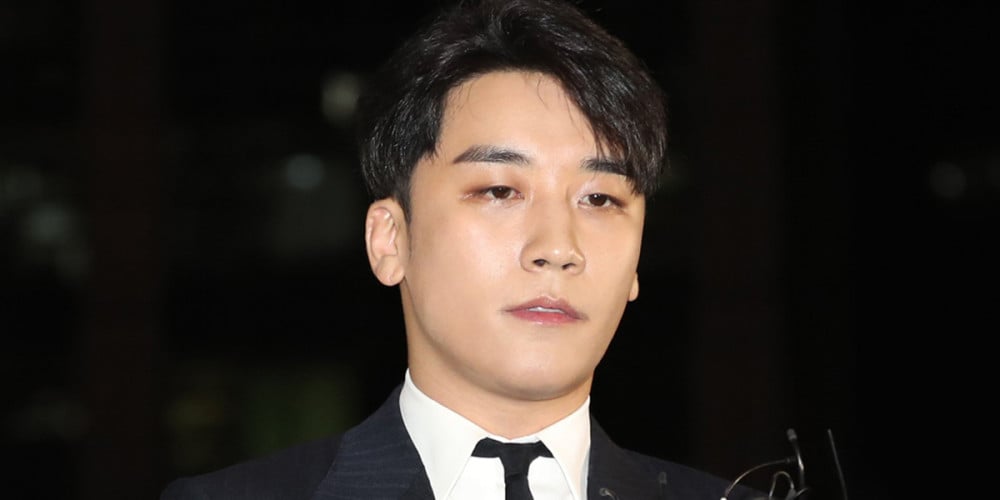 On the morning of June 30, former Big Bang member Seungri attended the latest military court hearing in his ongoing 'Burning Sun' trial at the ROK Army's Yongin base.
For this session, the prosecution was given the opportunity to hold a questioning of the defendant. As a result, Seungri came forward to personally answer various questions related to his affiliation in former singer Jung Joon Young's Kakao Talk group chat rooms. This session which took place on June 30 follows a previous hearing, during which Jung Joon Young appeared as a witness to answer questions about Seungri's prostitution charges.
On this day, the prosecution representative asked Seungri, "There is evidence of illegal prostitution in the Kakao chat rooms. There was content mentioning provision of separate entertainment for your Japanese clients. Did you not know about this?"
Hearing this, Seungri responded, "The messages in those Kakao chat rooms are not all there is to my life. There are a lot of different group chat rooms, and we also used about 5 other SNS messenger apps. Even if I am away from my phone for a moment, nearly 500 unread messages pile up. Just because there is evidence of messages being sent and exchanged, it doesn't mean that I looked through all of them."
Seungri further elaborated on the topic of the Japanese clients, who allegedly received illegal prostitution services provided by Seungri's party. "During the Christmas party, I invited acquaintances from all over the world. Those acquaintances also brought their own acquaintances, and these people themselves have many other acquaintances in Korea other than me. In other chat rooms, there were discussions about the acquaintances from other countries as well, like Vietnam, China, Malaysia, etc."
Seungri then stressed, "As I said before, the Kakao group chat rooms are not all there is to my life. I feel apologetic toward the national public, but because they were group chat rooms with only my close acquaintances involved, we exchanged vulgar words. I feel apologetic about that."
Meanwhile, Seungri's ongoing military trial involves criminal charges including embezzlement, violation of food sanitation acts, interference of business, illegal distribution of hidden camera footage, illegal solicitation of prostitution, and more. Seungri's side continues to deny most of the charges against him, including the solicitation of illegal prostitution.