On June 6, Red Velvet's Joy made her first appearance on SBS show 'TV Animal Farm' as an MC!
Introduced by MC Shin Dong Yeop as 'TV Animal Farm's' new family member, Joy introduced herself briefly, saying that she likes animals very much and 'TV Animal Farm' is a program she has been watching since she was a kid, and it is an honor for her to join the MC line-up.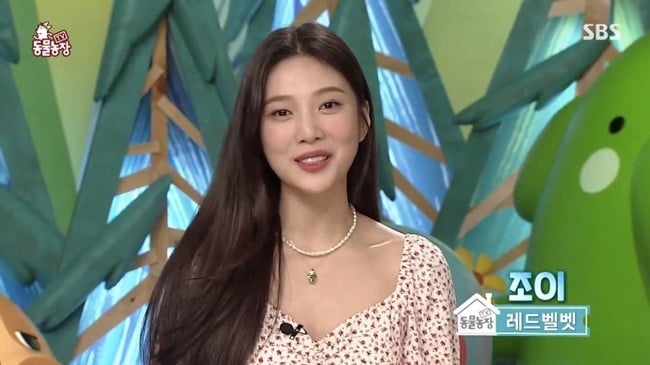 In this episode, Joy showed her love towards her dog, Haetnim, which she refers to affectionately as "My baby." Joy revealed, "My family and I are normally very interested in training pets too. We have taught our dog a lot by watching pet training videos. I would like to meet with Director Lee Chan Jong to learn more about how to teach (pets)."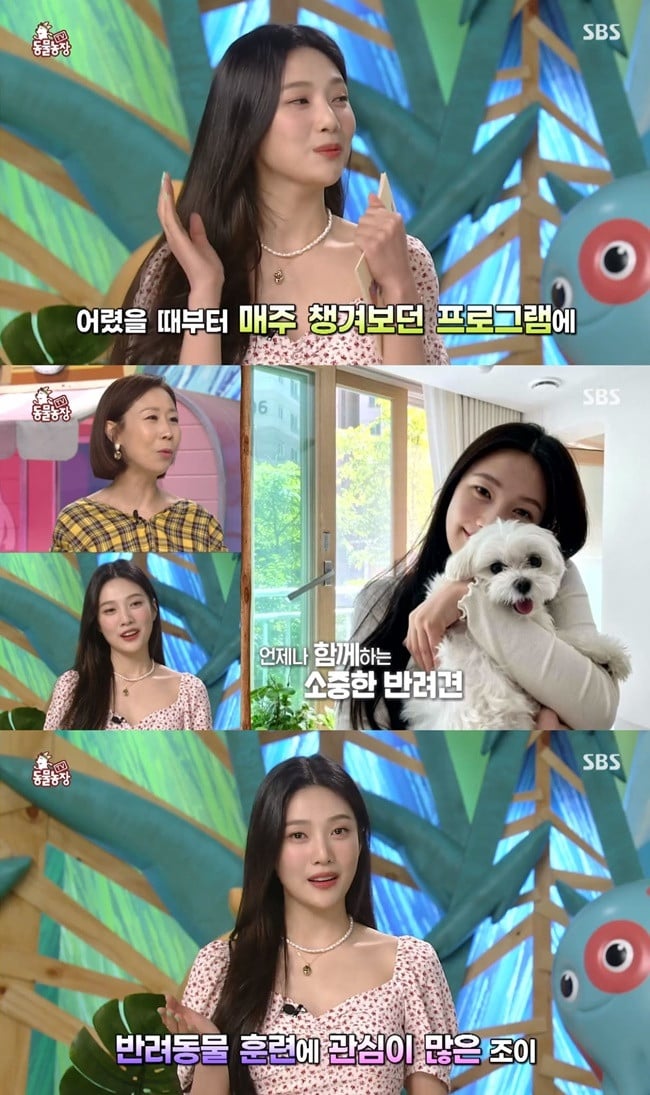 Meanwhile, 'TV Animal Farm' airs every Sunday at 9:30AM KST.