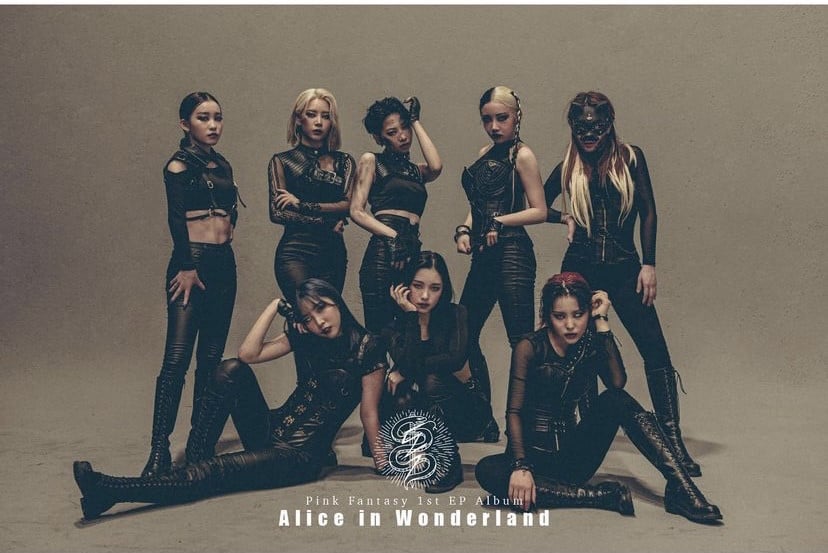 Pink Fantasy is ready to head down the rabbit hole in their latest teaser image for their upcoming first EP album "Alice In Wonderland".
Daehwang who is the group's hidden member has previously said that she will not reveal her face until the group gets a number one.
Hopefully, they will accomplish this when Pink Fantasy comes back on June 21.