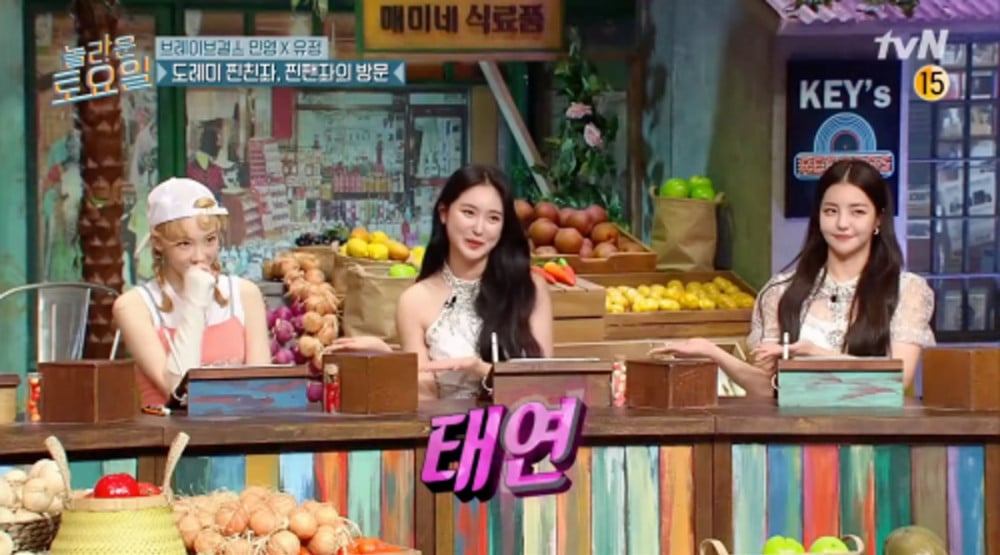 Minyoung thanked Taeyeon for supporting Brave Girls before their success.

Brave Girls recently turned around their careers with the sudden success of their 2017 track "Rollin'", but there were those who supported the Brave Entertainment girl group before then. On the June 25th episode of 'Amazing Saturday', Boom asked Brave Girls if they had a sunbae who supported them in the past, and Minyoung responded, "Yes, Taeyeon who's right next to me."

Taeyeon looked embarrassed as Minyoung explained, "In 2016, the concept for our song 'Deepened' was a leggings look. We were a bit ashamed, and we lost our confidence. Before a music show performance, we went to Taeyeon's waiting room to greet her. She told us, 'Your outfits are so cool, and your song is really great,' and cheered us on. I gained a lot of strength at the time."

On Brave Girls' turnaround success, the Girls' Generation member said, "I was really happy. I already liked them, so I was wondering why people suddenly realized it now."

In other news, Brave Girls recently made a comeback with "Chi Mat Ba Ram", and they'll be following up with their B-side track "Pool Party".