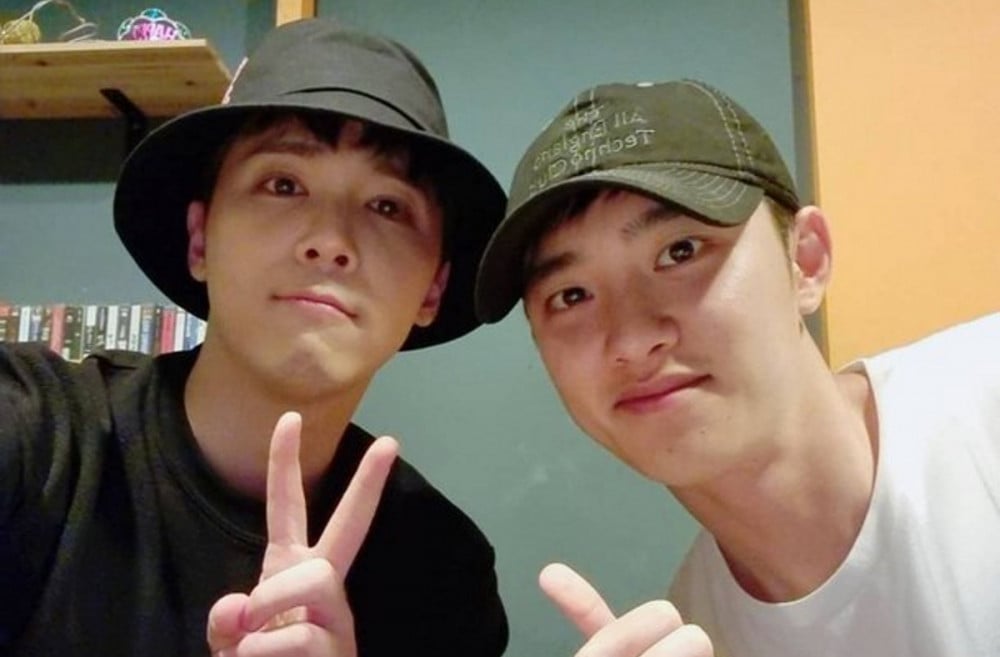 Fans are excited to see F.T. Island's Hongki and EXO's D.O. together again after their previous dating rumors.

Hongki and D.O. made headlines after photos of the two in the military went viral among fans. In the photos, the F.T. Island member seems to look at D.O. with admiration and love, and he later calls D.O. his "girlfriend" and "honey."

On June 26, Hongki shared the photos below on Instagram along with the message, "Photos that were taken, while we wondered, 'Did it take the photo...?' Thank you for coming to see the show today again! Let's see each other tomorrow! PS D.O. said that he's almost wrapped up recording his album while filming a movie these days."

The two idols are said to have gotten close while costarring in the military musical 'Return'.

In other news, D.O. is set to make his solo debut at the end of July.