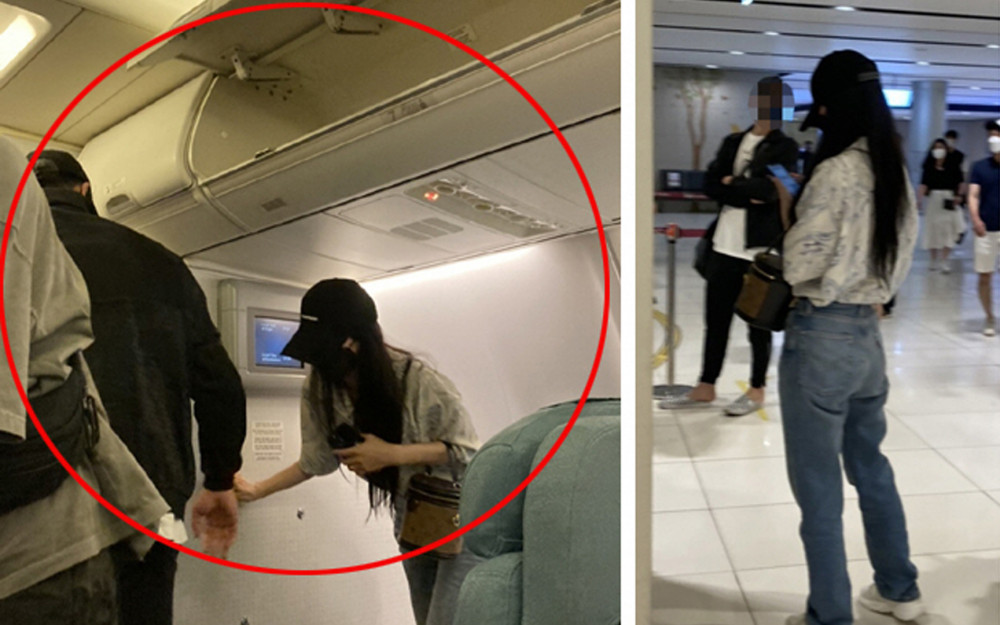 Han Ye Seul was seen returning from her Jeju trip with her boyfriend ten years her junior.
One netizen released a photo to Sports Chosun on the 15th, saying, "Han Ye Seul and her boyfriend have already arrived in Seoul on a flight from Jeju to Gimpo Airport on the 14th."

Han Ye Seul and her boyfriend arrived in Gimpo while sitting side by side in the business class of Korean Air wearing black hats.

Han Ye Seul, who had previously traveled around Jeju Island for several days in colorful attire, chose a modest attire that was not noticeable to people on the plane. She seemed to move cautiously while wearing simple jeans and a loose T-shirt.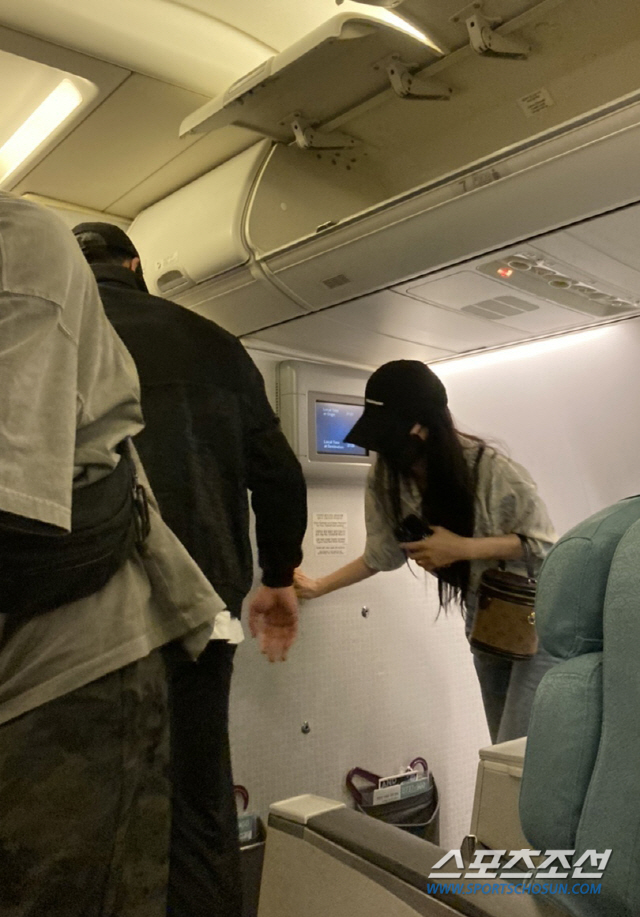 In the open space of the airport, Han Ye Seul bowed her head while covering her small face with a mask while getting off the flight. Her boyfriend was also seen trying to stay out of the spotlight as much as possible with all-black achromatic fashion.

Han Ye Seul showed her confident appearance by posting photos and videos of her enjoying a date in Jeju Island on social media on the day she arrived at Gimpo Airport.

Meanwhile, Han Ye Seul recently denied allegations of her boyfriend being a former host bar worker, rumors of being the actress involved in the Burning Sun drug controversy, and rumors of being a former Los Angeles room hostess bar worker revealed by former reporter Kim Yong Ho on the YouTube channel "Garo Sero Research Institute."