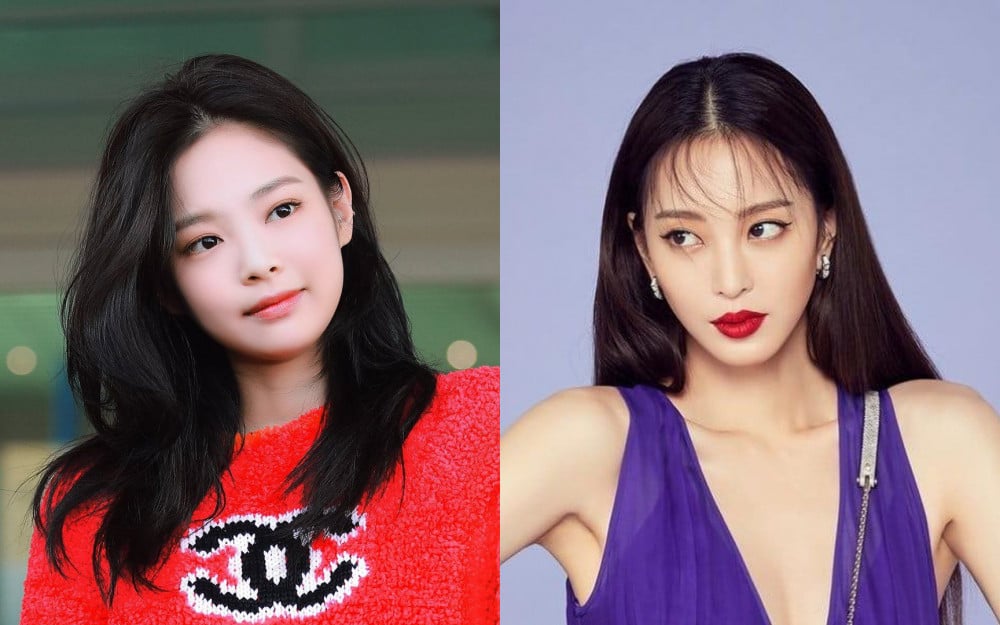 Han Ye Seul is drawing more attention as she has been directly responding to netizens' comments.
On June 4, Han Ye Seul was seen personally responding to fans' concerns over her boyfriend. On this day Han Ye Seul uploaded a photo of her leaning against her Lamborghini with the caption, "I spill all the juice so stay tuned!" with the hashtags, "I can't stand it anymore," and "Let's take this to the end."
As soon as the post was created, many of her fans gathered to her account to leave messages of concern about her boyfriend. In addition, there were many netizens asking various questions they were curious about, which Han Ye Seul courageously responded directly to.

One netizen commented, "Are the rumors that you slapped BLACKPINK's Jennie true?" Han Ye Seul soon responded, "I never even met Ms. Jennie even once." This response received hundreds of likes in a matter of few hours as Han Ye Seul's fans loved the actress's response to the netizen.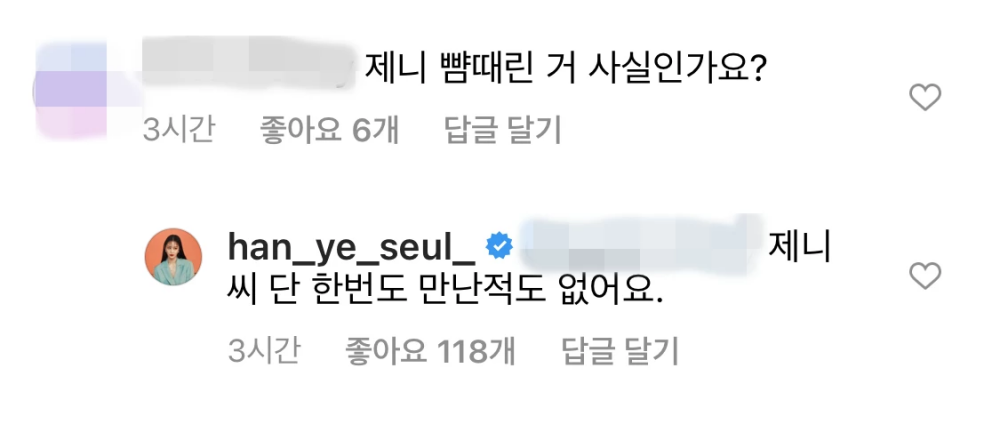 Han Ye Seul also responded "I've dated a lot and I think this man is really genuine" to the comment saying, "Don't become like Nancy Lang. If people around you say the guy is bad, then he's really not good. I'm saying this as a fan."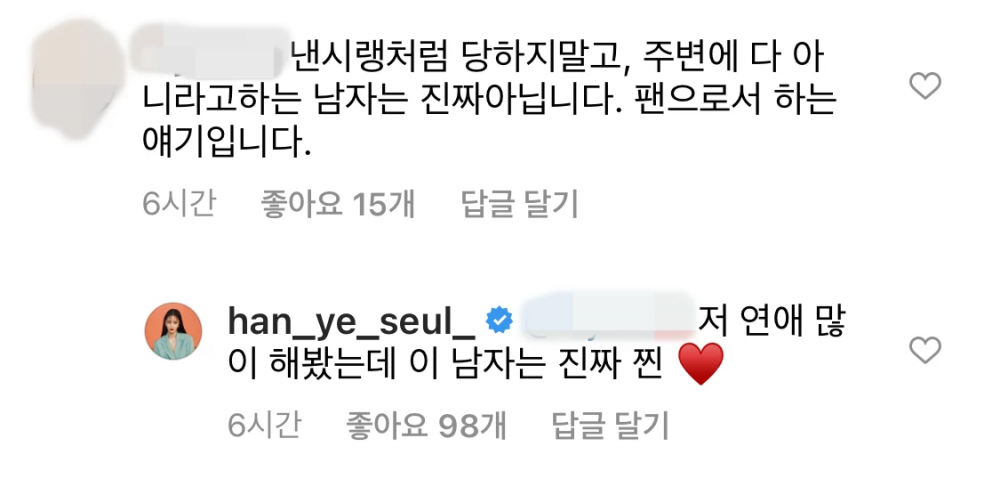 To the comment saying, "Get out of here, there's nothing left in you except for your empty head," Han Ye Seul responded, "If you don't like me just walk away." Han Ye Seul also asked her fans to keep waiting for the result of the 'Burning Sun scandal' as she was the actress mentioned by Garo Sero Institute previously. One netizen asked, "When will you explain about Buring Sun," which Han Ye Seul responded by saying, "The aesthetics of waiting. Please wait a little longer."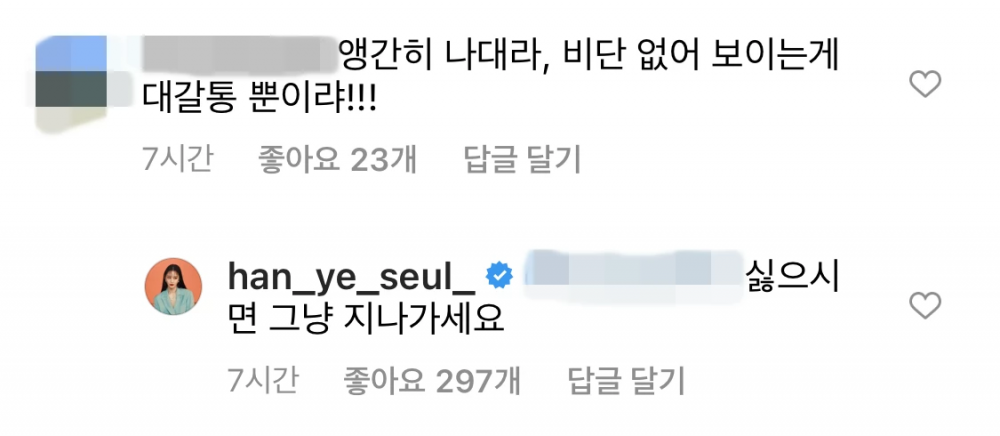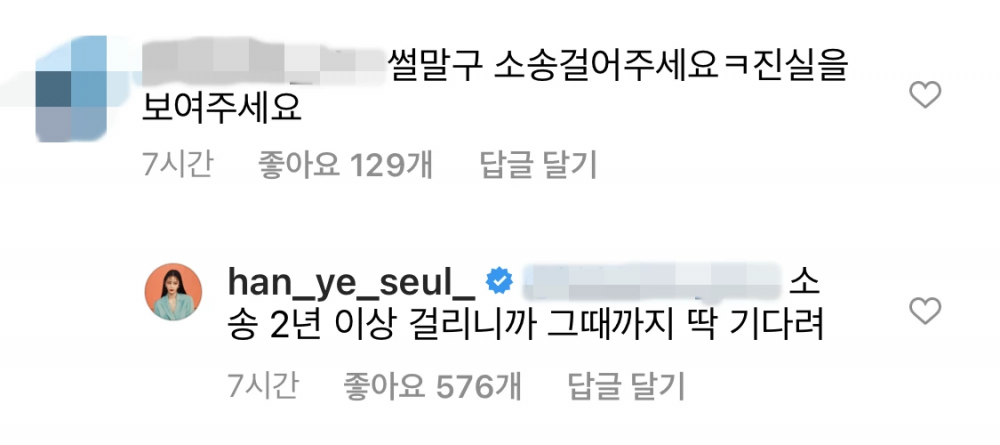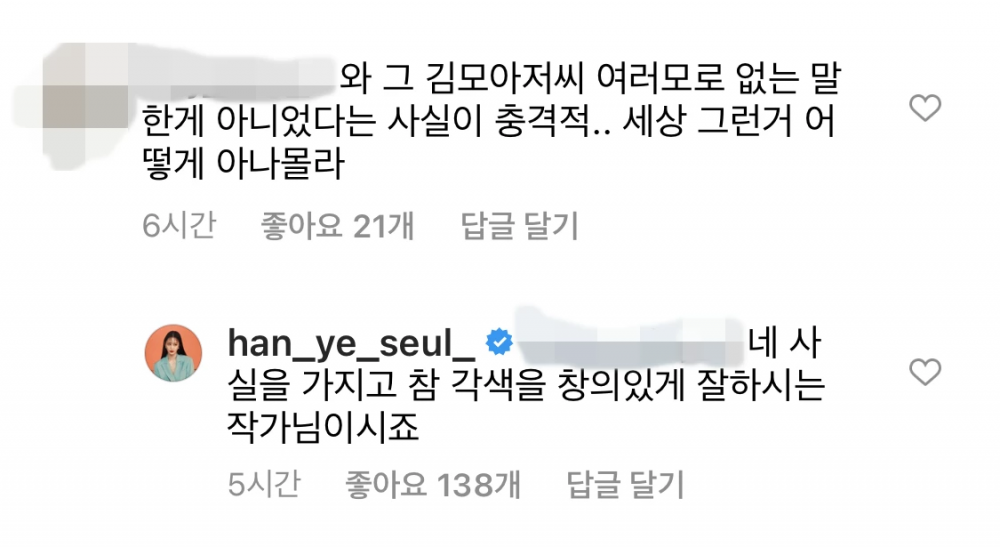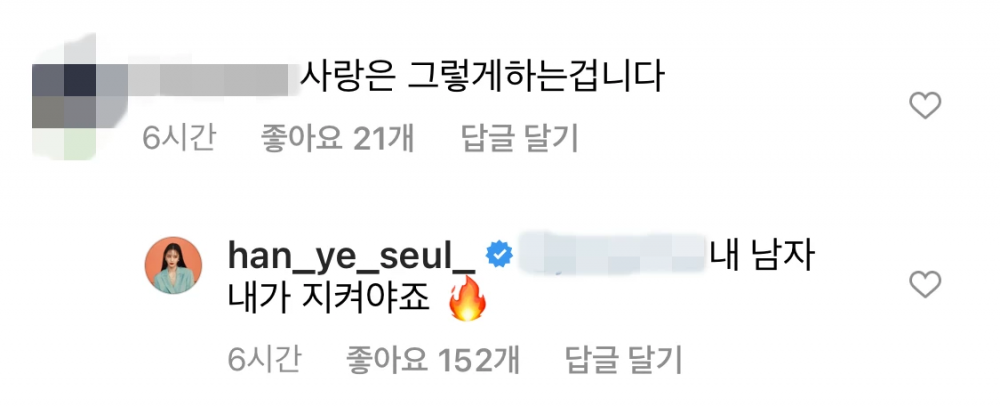 Han Ye Seul continued to respond to many of her fans' and netizens' comments as she clapped back to the malicious ones and gave her honest answers to many of the questions.