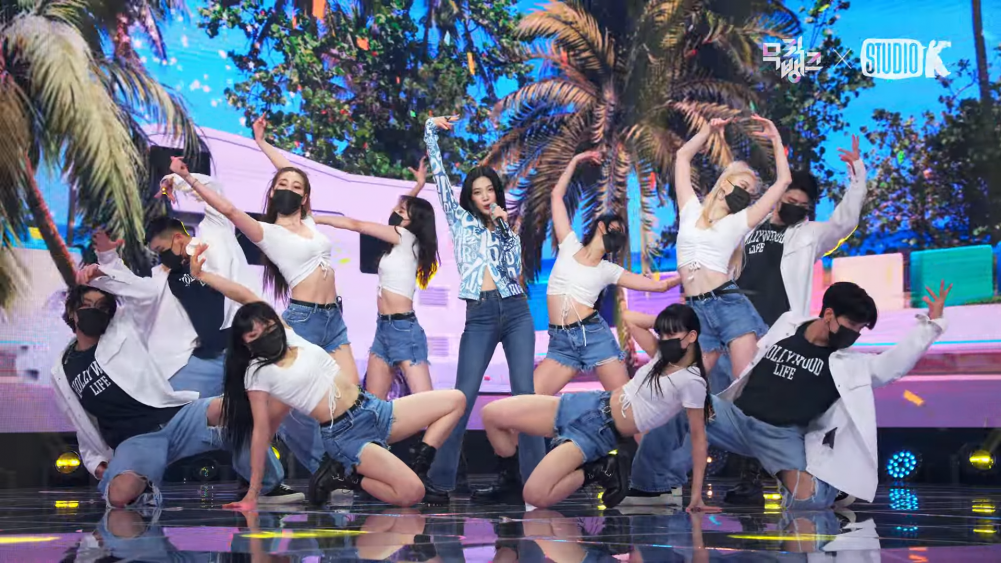 Red Velvet's Joy made her solo debut on June 4 with the exciting summery song "Hello."
The girl group member successfully released her special album 'Hello' on May 31. The album has a total of six remade songs, where Joy gifts listeners with her own interpretations and versions of the Korean classics.

Joy has been receiving positive feedback for her solo album, and her songs recently climbed to the top of music charts and reached peaks in the global iTunes top album chart. However, there have been many discussions over Joy's first live performance on KBS 2TV's 'Music Bank.'
One netizen shared the direct cam video in an online community of the music show which showed the entire performance of the Red Velvet member. Many other netizens joined the online community to give their two cents on Joy's performance.
Many netizens loved Joy's stage performance and the song but there was still a handful of them who were a bit disappointed. Many believed that the stage seemed bare and wished Joy would be dressed in a more summery attire.
Netizens commented, "I think the song and her voice is really good, I'm just disappointed with the stage performance," "Joy finally made a solo debut!" "The remake of the original song 'Hello' is pretty good," "I really love Joy's voice," "I wish she had a better style, more summery clothing, like a light dress, lol," "Joy is good at singing but I don't know why she did lip-syncing," "I think Joy could have dressed prettier," "I think her clothes in the concept photos were so pretty. She should've worn those, lol," "I'm guessing she'll sing live in the next music show," "Joy's really good at singing live. It's disappointing she didn't sing live here," "I love the song but I don't like what she's wearing, lol," and "Is it me or does the stage seem bare for some reason?"