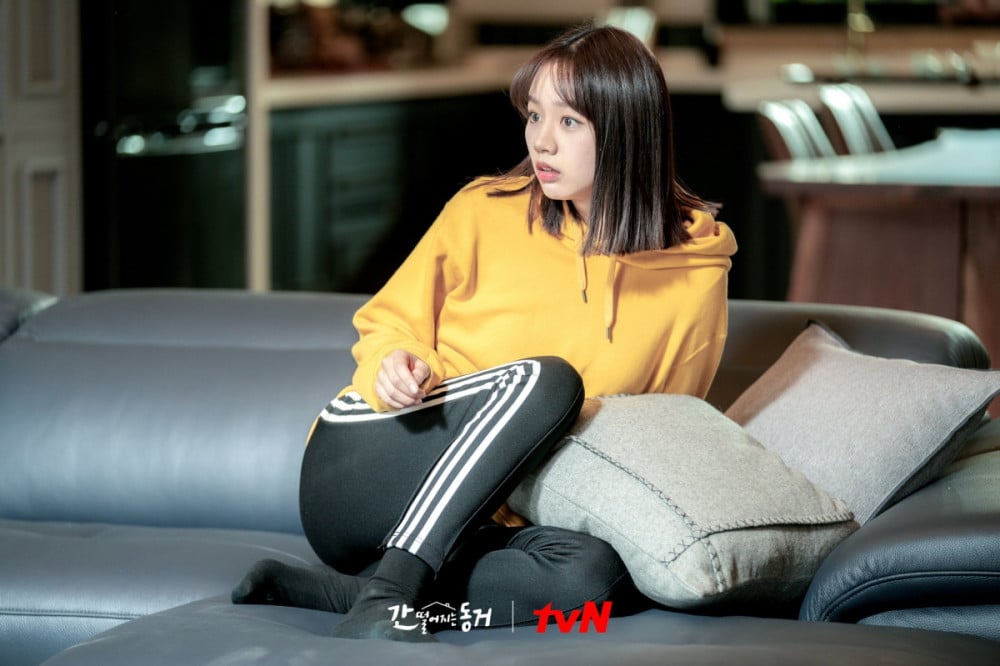 Girl's Day's Hyeri is receiving flak for her acting in the tvN drama 'My Roommate is a Gumiho'.

Hyeri plays the role of university student Lee Dam in the webtoon-based drama, and it seems some fans of the 'My Roommate is a Gumiho' source material are not a fan of her acting in the TV series. On June 4, netizens began discussing Hyeri's acting on Nate's community forum for teens on Pann, and one poster shared the screen captures below along with the message, "Hyeri really cannot act." The topic is now ranking high in the discussion list.

Other commenters expressed, "It's really burdensome. I don't think Lee Dam is that kind of character," "I don't think Hyeri is doing very well. It's not that she's doing bad, but she just reminds me of her character Duk Sun in 'Reply 1988'," "You're talking about her acting, but you just posted weird screen captures and didn't explain anything," and more.

What are your thoughts on the discussion? Have you been watching 'My Roommate is a Gumiho'?