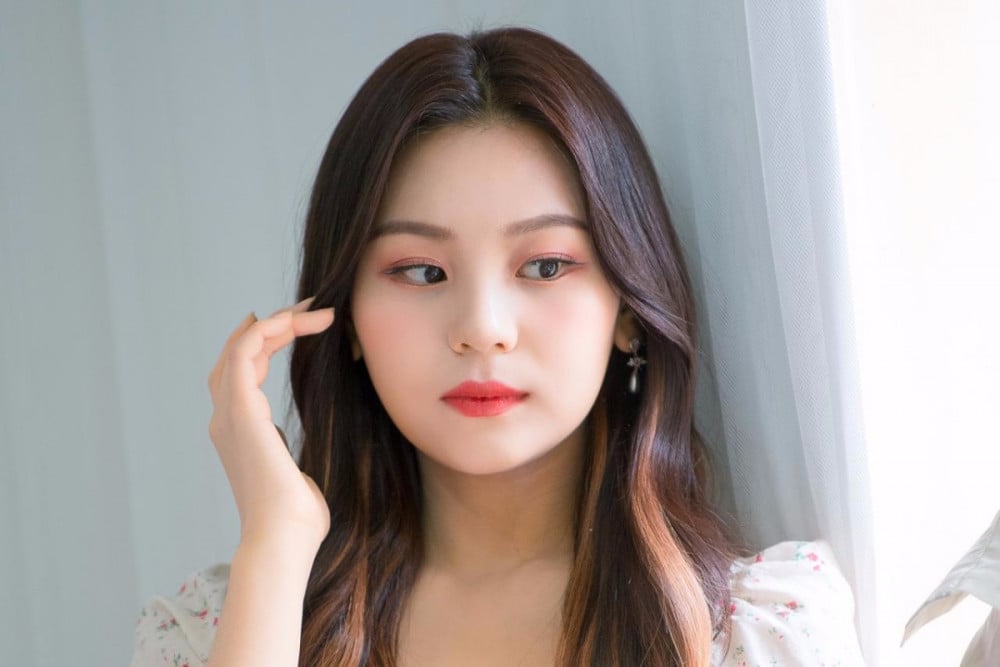 On June 5 KST, former GFriend member Umji communicated with her fans through an Instagram Q&A session.
During which, a fan left a comment saying, "I love you a lot and I miss you. I don't know if you will read this, but I am Umji's cousin, Lee Seok Woo, who lives in Ulsan."
This lucky fan's comment was picked, and to which Umji responded, "Nice to meet you. I also miss you, and am thankful. However, I have never met a Lee Seok Woo in my life. I am good at remembering names of my relatives and cousins. Anyway, I hope Lee Seok Woo who lives in Ulsan is healthy."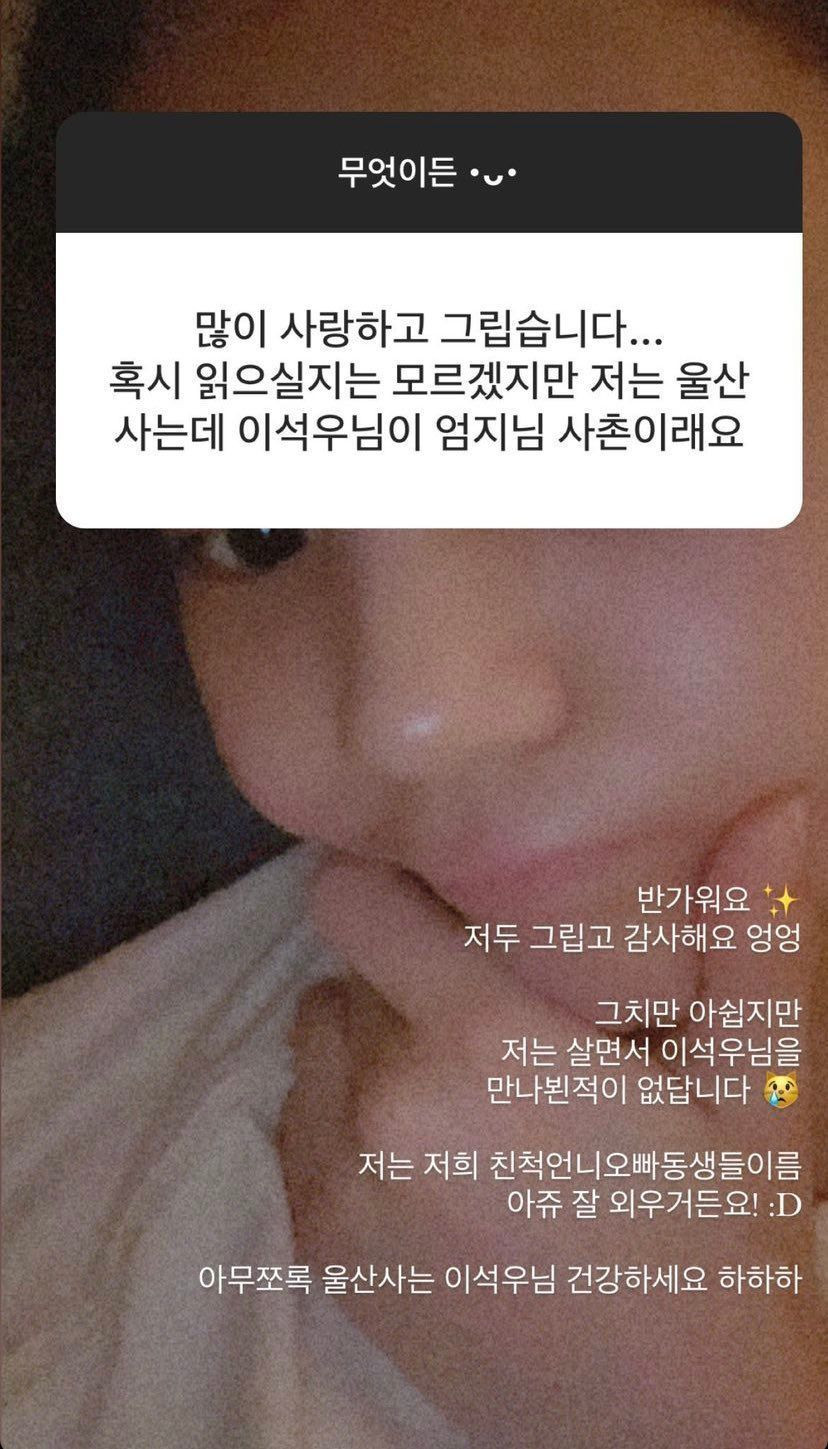 However, in less than a day since the live stream, Umji quickly realized her mistake, for which she posted a cute public apology on her Instagram story. The story read:
"Ah…
I'm really sorry…
Seok Woo who lives in Ulsan…
Turns out you are my maternal uncle's son.
I heard you're a very nice and sincere person….
Though we have never met, I heard you have been always supporting me from afar.
My mum praised you a lot while introducing you to me.
I also just heard your very beautiful wedding story.
I'm really sorry towards my fans and Seok Woo who has left me comments.
Please forgive my shortcomings.
Have a beautiful and happy life with your wife and children.
Ha…..
I'm really an idiot."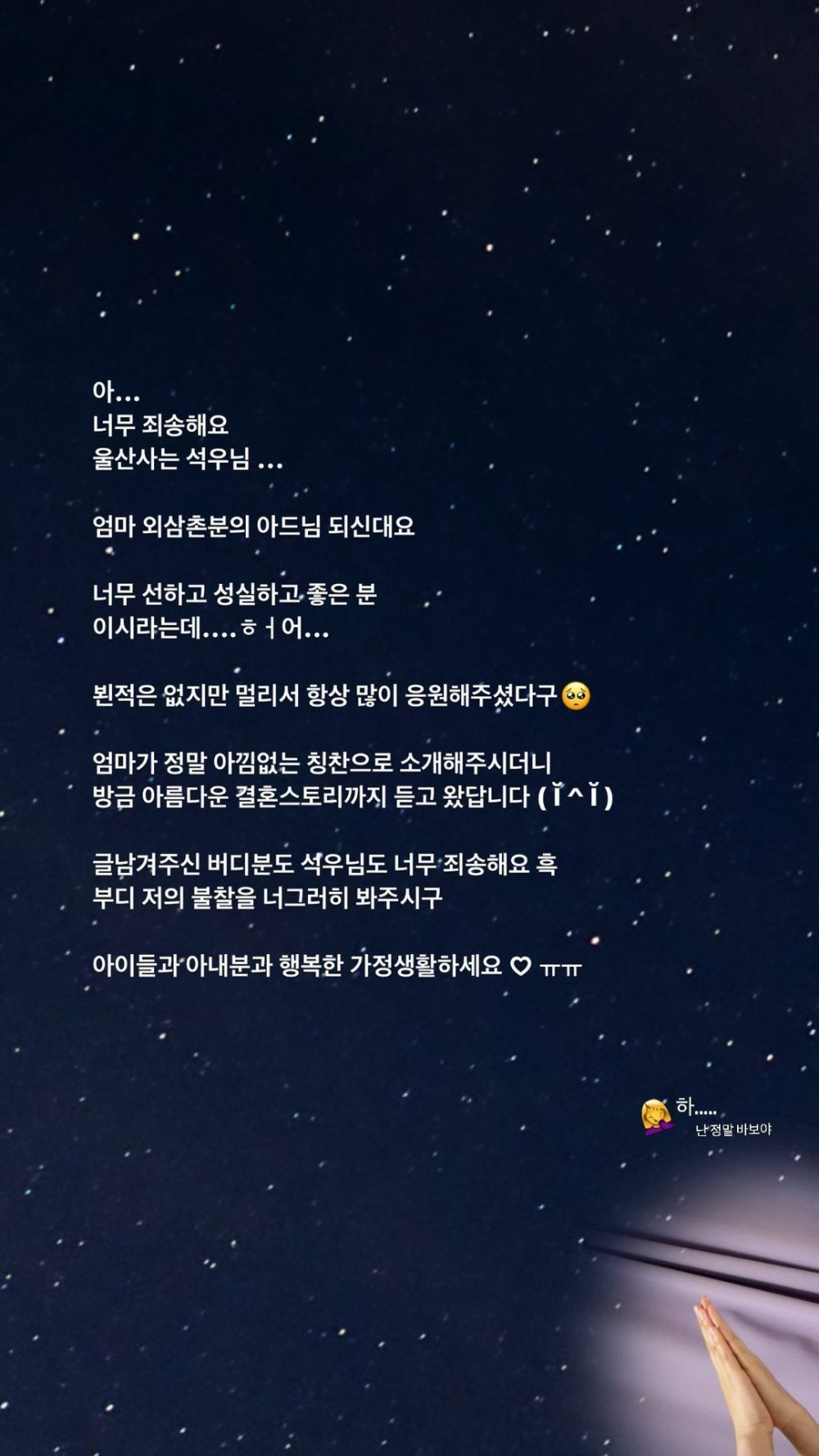 To this story, many netizens have left comments showing empathy to not knowing distant relatives, "I feel the same about not knowing my distant relatives' names too. Umji is so cute," "It's true Umji has never met them before then kkk that's so cute," "Her uncle's son and Umji are both cute."
What do you think of this episode?