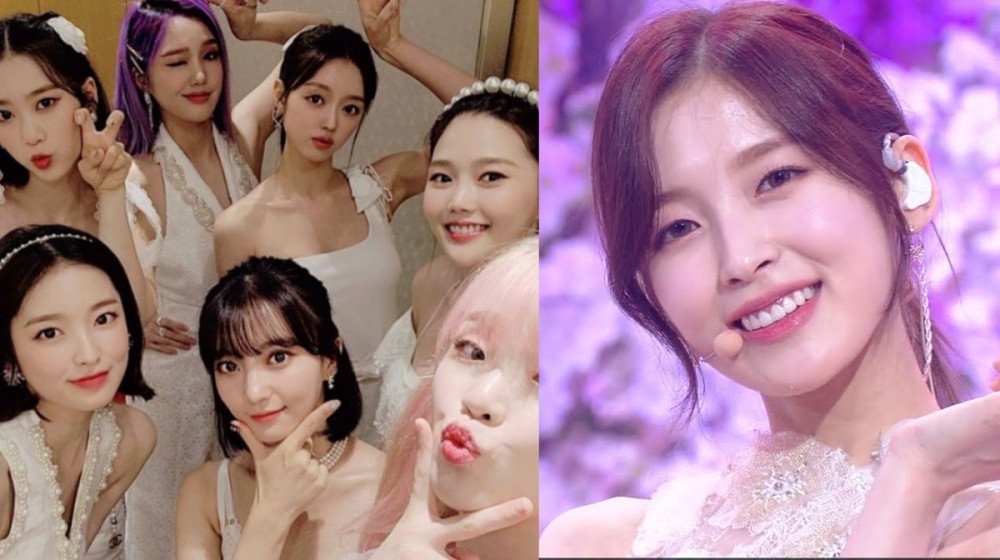 On a recent post made on an online community forum, netizens discussed the different Oh My Girl members' outfits for their cover stage of IU's song "Lilac", on KBS music show 'Music Bank'.

The forum user posted a screenshot of Oh My Girl's performance stage, and wrote:
"On today's Music Bank, Oh My Girl had their 'Lilac' cover stage. Arin is wearing a super sparkly dress, and the other members are wearing either a white dress or a white suit. At least Hyojung has a floral print dress, and even if they dressed Arin the most fancily because she is the MC of Music Bank, this is too much. It's not like the other members are back dancers TT."

"+++ Everyone keeps commenting about their other comeback stages [being fine], but that's not the same as this stage. In the other stages, their stylist doesn't even dress them well. Also, for this stage, while the members look pretty when you look at them individually, if you see them as a whole group, only one member especially stands out."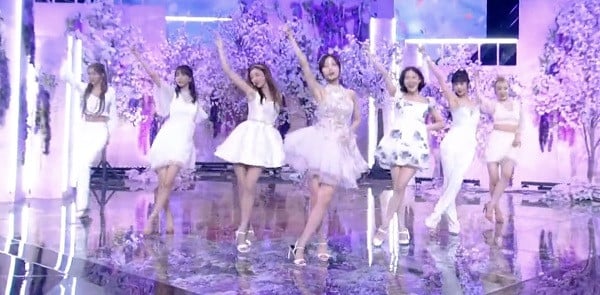 In response, netizens commented:
"To be honest, Arin does really stand out the most."
"It's a special stage + Arin is the MC so that's why it was done like this. In their 'Dun Dun' stage everyone is dressed well...Don't worry about something that just happened once."
"Omg just by seeing the screenshot, you would think that the other members are back dancers...I didn't know they were the other members. They were too much with the outfit favoritism."

"Arin, let's come out with a solo."

"I thought it was overreacting at first, but the clothes quality gap is so big. Despite the current world where you're treated differently based on your popularity, this is too much like a princess with her maids."

"Whoever sees this would think that the other members are back dancers..."

"Arin doesn't seem to receive any favoritism treatments, but BLACKPINK Jennie seems to."

"Arin is so pretty TT I hope she keeps walking the path of success."