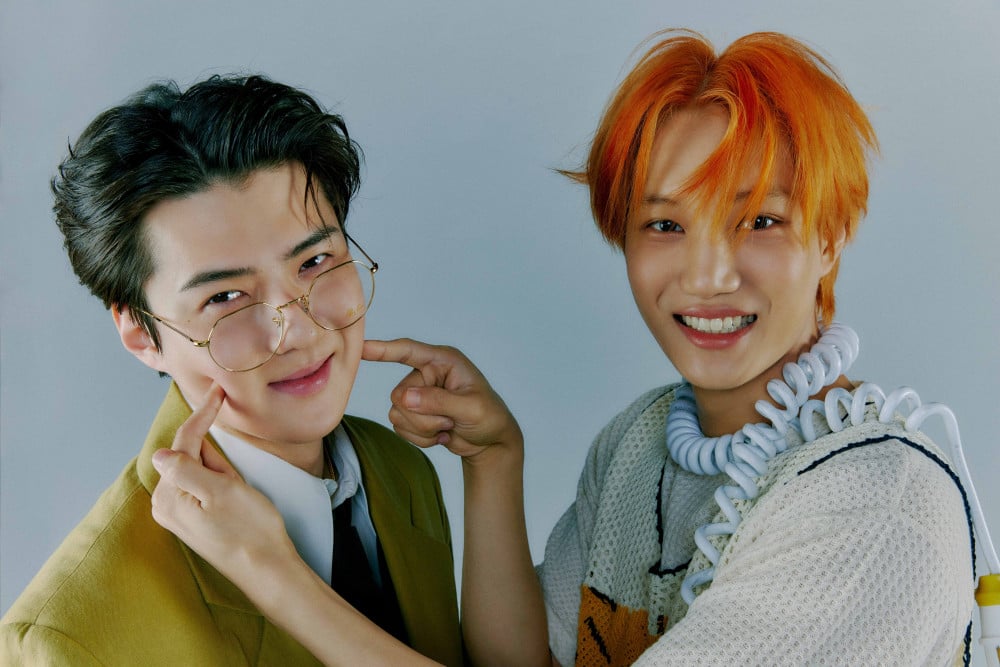 EXO dropped another set of photos taken by the members themselves. This time, Kai and Sehun became photographers for each other as they took this set of teaser photos.

In the teaser photos, both Kai and Sehun exude their playful charms as they comfortably pose in front of the camera while taking photos for each other. Previously, Baekhyun and Xiumin took photos of each other in a room full of vintage toys and games.
Kai and Sehun are seen in the same setting and spending a fun time with each other.

EXO's special album 'Don't Fight The Feeling' is set for release on June 7 KST. So stay tuned for more teaser photos to come!