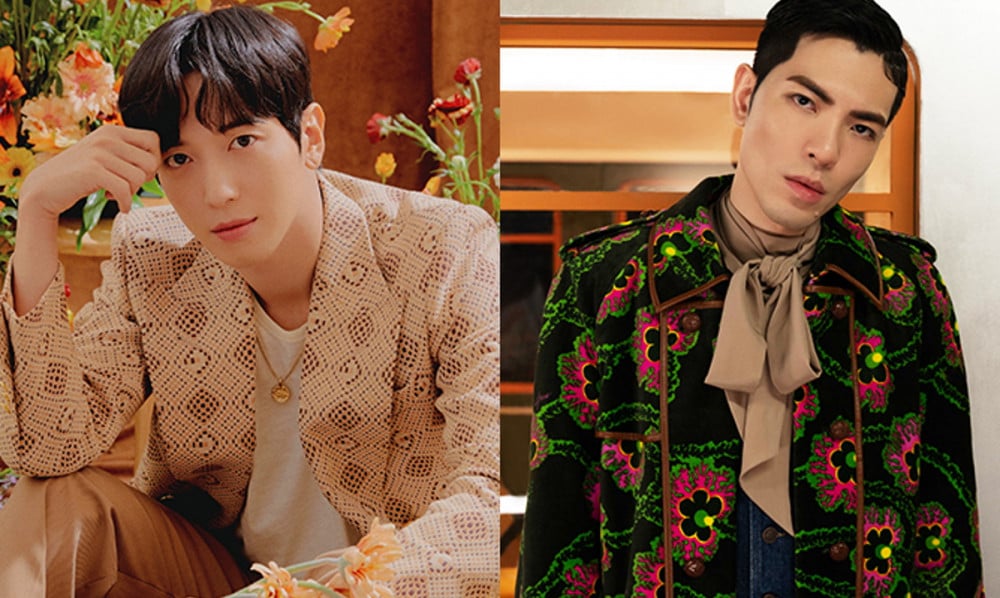 CNBLUE's Yonghwa is dropping his pre-release track "Nonsense" featuring Jam Hsiao.

Yonghwa is releasing his first Chinese EP album 'Hwa. Chang Stay in Touch' on June 22, but before then he'll be dropping "Nonsense" featuring Taiwanese singer and actor Jam Hsiao. The two artists were unable to meet in person due to COVID-19, and they discussed their collaboration track by phone and e-mail. The collaboration was previously kept a secret to surprise their fans.

Jam Hsiao said, "I've listened to Yonghwa's music a lot since his CNBLUE days. I'm really happy to collaborate on this... It was great when I first heard the demo. I loved the melody," and Yonghwa expressed, "I listened to Jam Hsiao's music on the internet. His voice is so impressive, and his artistic appearance is very cool... When I first had him listen to my demo, he added a lot of ideas, so it was a stimulating time for me to work on it."

In addition to Jam Hsiao, Yonghwa's upcoming album features JJLIN, DJ R3HAB, and Grammy-winning duo Dan+Shay.