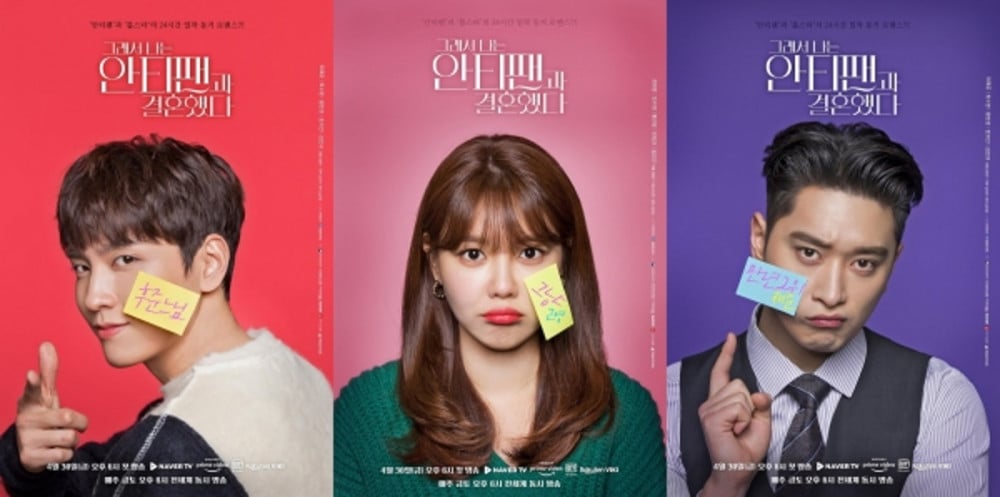 Choi Tae Joon says he would take his 'So I Married an Anti-Fan' co-star Girls' Generation's Sooyoung home to meet his parents.

On June 9, Choi Tae Joon, Sooyoung, and 2PM's Chansung featured as guests on the special 'So I Married an Anti-Fan Live Talk' on V Live. The stars were asked about which drama moments left an impression on them, and Choi Tae Joon answered, "The scene where I meet Sooyoung for the first time in a club and get hit by high heels." Sooyoung responded, "The scene where I went to eat ramen with a helmet on? I can't pick all of them."

As for their thoughts on each other's charming points, Choi Tae Joon said of Sooyoung, "Of course, she's pretty, but she has a lot of charms about her. She's very quiet, gentle, and smart, and she has the kind of charm where you want to tease her," and Sooyoung expressed, "That's the first time I've heard that I'm quiet and gentle."

Choi Tae Joon continued on the Girls' Generation member, who's currently in a public relationship with actor Jung Kyung Ho, "She's the type of person I would want to introduce to my family, and I don't think she'd have a problem eating a meal with my parents." Sooyoung then said of Chansung, "His eyes are a combination of sexy and innocent. He has a very pure vibe like a character from a manhwa."

Chansung also said of Choi Tae Joon, "He has a very sincere personality. His sense of responsibility is also attractive. Of course, he's good-looking and kind. The way he smiles is also charming."

Have you been watching 'So I Married an Anti-Fan'?