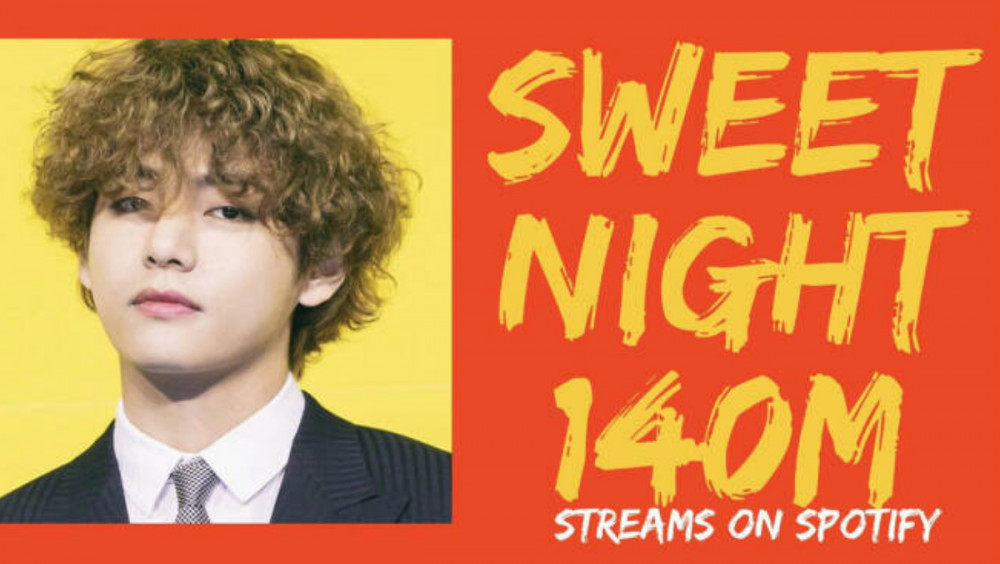 BTS member V's self-composed track "Sweet Night" surpassed 140 million streams on Spotify. "Sweet Night", which V released as an OST for the JTBC drama 'Itaewon Class' in March of last year, marked itself in the history book of K-pop by breaking many records.

Almost immediately after its release, "Sweet Night" ranked #1 on the iTunes chart in 118 different regions, including the United States and the UK. Because this was achieved in the shortest amount of time ever achieved before, V earned his title of 'HISTORY MAKER V' and 'RECORD BREAKER V'. "Sweet Night" was a song initially meant to be featured on V's solo mixtape, but at the request of his best friend and actor Park Seo Joon, V decided to quickly finalize the soundtrack and release it as the final OST for 'Itaewon Class'. The last episode of the drama was when fans were first able to hear V's self-composed, self-written, and self-produced song.
"Sweet Night", also the fastest Korean OST to surpass 100 million streams on Spotify, earned V praise from media all over the world and solidified his position as a singer-songwriter.