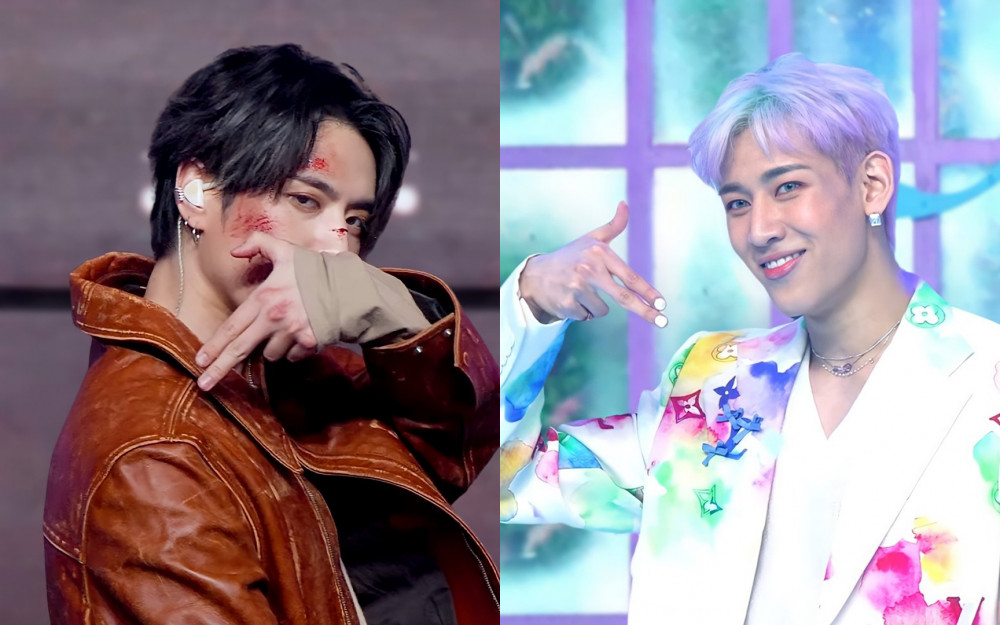 The GOT7 members are continuing with their solo activities, with Yugyeom and BamBam making a comeback around the same time.
While BamBam released his first solo mini-album 'riBBon' on June 15, Yugyeom released his solo single just two days after on June 17. With their album release dates overlapping, fans were able to see both Yugyeom and BamBam perform on music programs.
In the latest episode of Mnet's 'M Countdown,' both Yugyeom and BamBam went up on stage to show off their latest solo songs. Fans were more than ecstatic to see the two members of their beloved group.
Furthermore, fans were in tears as they saw both Yugyeom and BamBam make the GOT7 ending hand sign. Yugyeom later revealed that the two members didn't plan to make the hand sign, but both had the same thoughts. In the radio show, Yugyeom was asked the question, "You and BamBam made the same hand sign at the end of the performance, did you guys plan it?" To which he responded, "we didn't, we just did it. I guess it is fate."

Yugyeom also revealed that the other GOT7 members asked if the two had planned it and once again confirmed that he and BamBam didn't plan to do it. GOT7 fans were ecstatic to see the nostalgic hand gesture done by the two members and took to social media to share their joy.