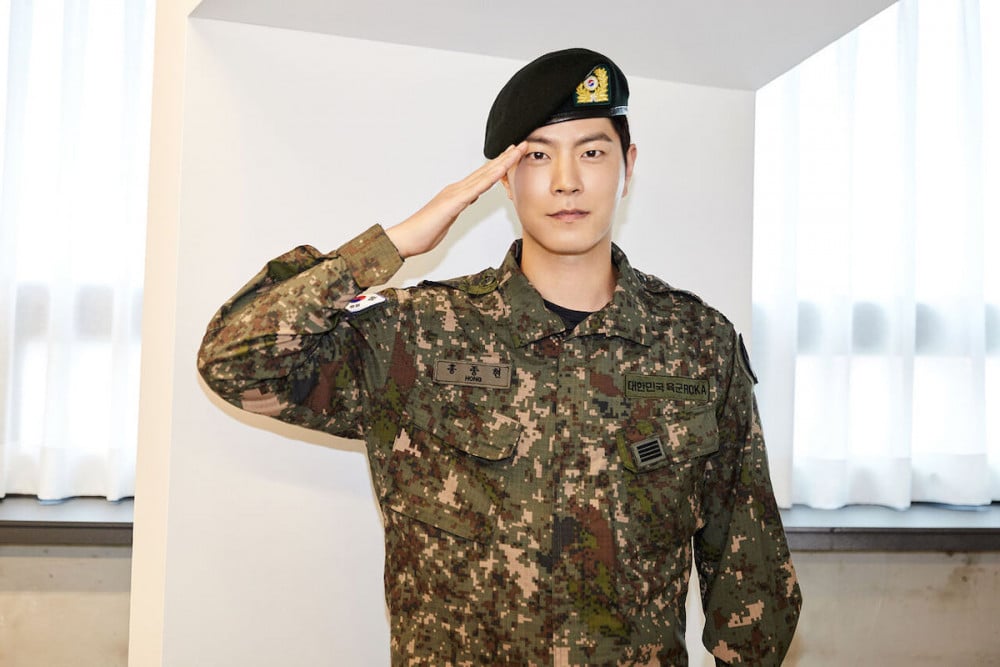 On June 17, actor Hong Jong Hyun's label C-Jes Entertainment confirmed that the star has been successfully discharged from his mandatory military service.
Hong Jong Hyun, who enlisted as an active duty soldier back in December of 2019, has been restored to civilian status as of June 17. In light of his official discharge today, the actor shared a greeting message with his fans via his agency, saying, "I have returned safely after completing my mandatory military service. It's true that I faced struggles during my time in the military, but I was also able to gain priceless experiences. You all must have also endured very difficult struggles in the past year; however, from now on, I hope that there will only be happiness for us all. While my discharge date approached closer and closer, I thought back to the fans who came to see me off during my enlistment. Reading the letters sent by my fans during my training and during my time in the military base gave me so much strength. Those times that I spent reading each letter gave me so much healing, and I was able to wrap up my duties well because of those letters. I promise to do my best so that you all can see me active in a variety of areas soon."

Welcome back, Hong Jong Hyun!