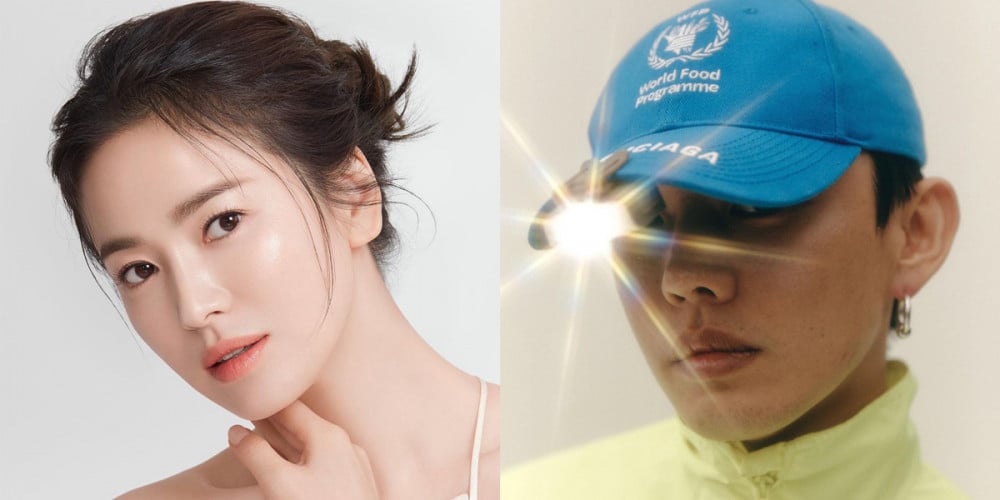 On May 1, actress Song Hye Kyo reacted to a surprise coffee cart treat sent by her hoobae, Yoo Ah In!
In her recent Instagram story posts, Song Hye Kyo reveals the playful coffee cart sent by Yoo Ah In, meant for the cast and crew of Song Hye Kyo's upcoming SBS drama, 'Now, We Are Breaking Up'. In her accompanying captions, the actress demonstrates a mixture of reactions, writing, "Haa... (face palm). Thank you, Mr. Hongsik."
What made Song Hye Kyo react with a sigh and a face palm emoji?
In the banner message dedicated to his sunbae Song Hye Kyo, displayed above the coffee cart, Yoo Ah In uses a well-known, classic Korean proverb. More specifically, his message reads, "I love you. Miss Song Hye Kyo. I hope that as you age, you will let go of the human tendency to stubbornly argue about what is right and wrong, as that is the true answer to living a long, prosperous life."
Lastly, Yoo Ah In signs the message by using his real name, Uhm Hong Sik.
What do you think of Yoo Ah In's playful message, sent to Song Hye Kyo?