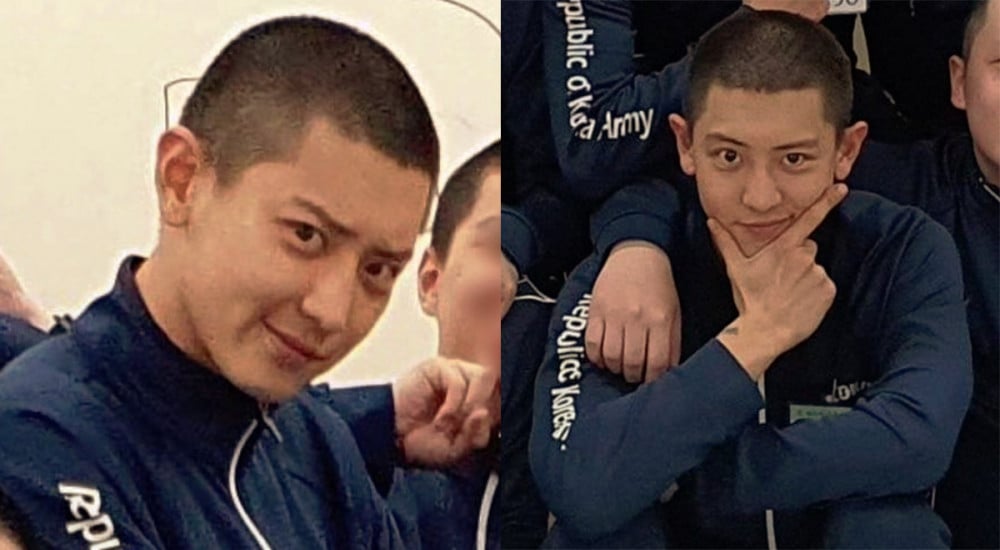 It looks like EXO's Chanyeol has taken up the center position even among his military basic training unit members!
News photos of the most recently enlisted units at the Nonsan Basic Training Center have surfaced online, and one of the new recruits posing with his unit members was EXO's Chanyeol!
What's more is that his unit members can be seen posing for a fun, playful group photo, with Chanyeol literally taking up the center spot. While Chanyeol is striking a "cool" pose right in the middle, all of his fellow unit members make the letters 'E', 'X' and 'O' with their hands, a classic gesture from EXO's "Growl" performance!
Meanwhile, Chanyeol enlisted as an active duty soldier to carry out his mandatory military service back on March 29. Fellow group member Baekhyun is expected to begin his service later this month on May 6.