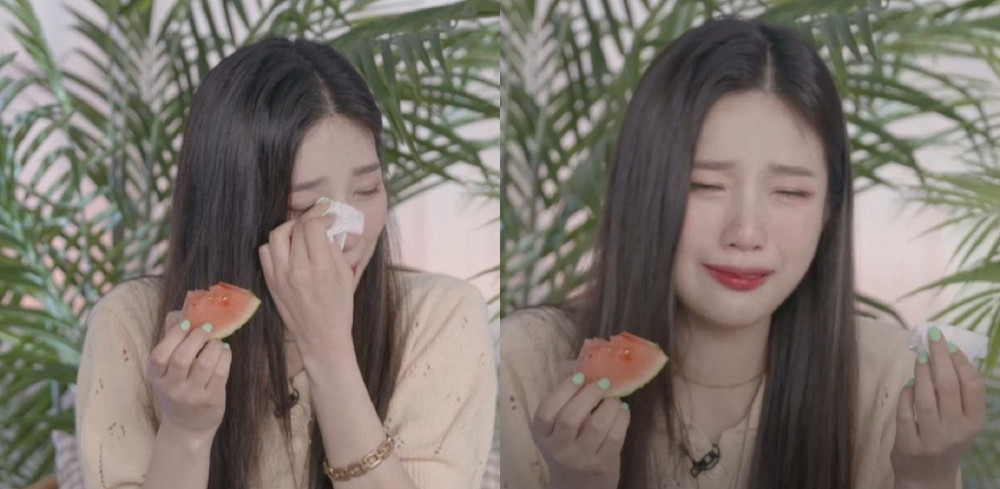 Red Velvet's Joy has teared up with her fans.

A few hours ago, Joy made her solo debut with a remake of Park Hye Kyeong's "Hello". During the livestream, Joy read messages sent by her fans typed up on pieces of paper. While reading the messages, Joy started tearing up unexpectedly, even though the atmosphere was meant to be rather playful and low-key.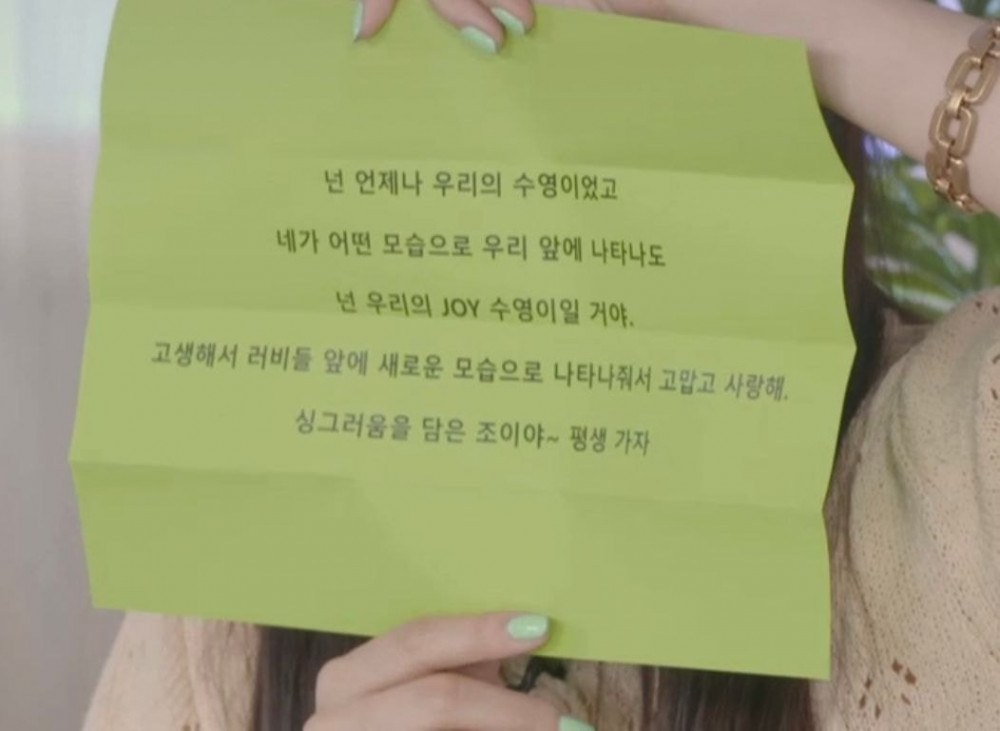 She first started tearing up after reading: "It doesn't matter what kind of music you do. I will love you even if you come out with 'Three Bears' (nursery rhyme). We will always love you, so please sing happily."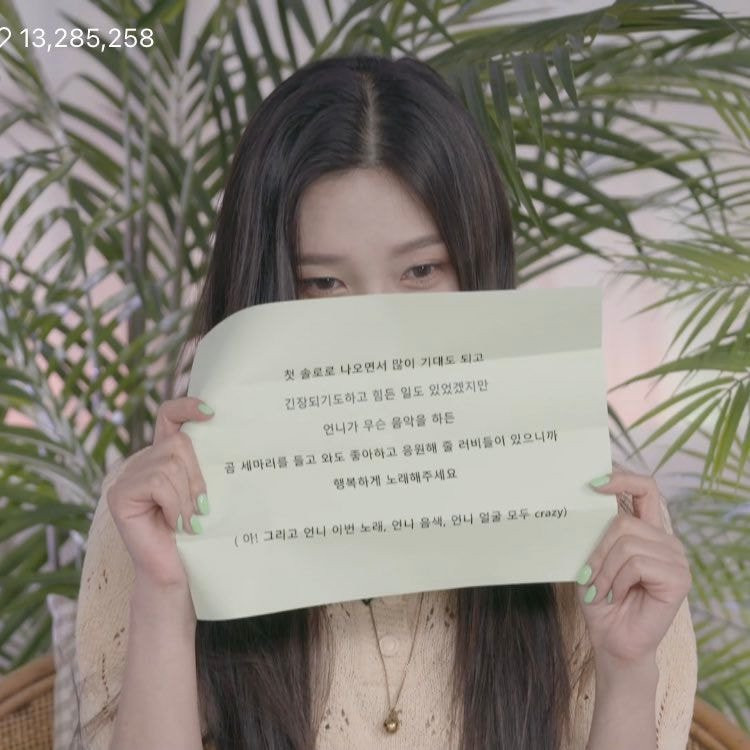 Then, after reading one funny message, Joy seemed to be pulling herself together. But after encountering this message, she teared up once again: "It doesn't matter how you come to us, you will always be our JOY Sooyoung."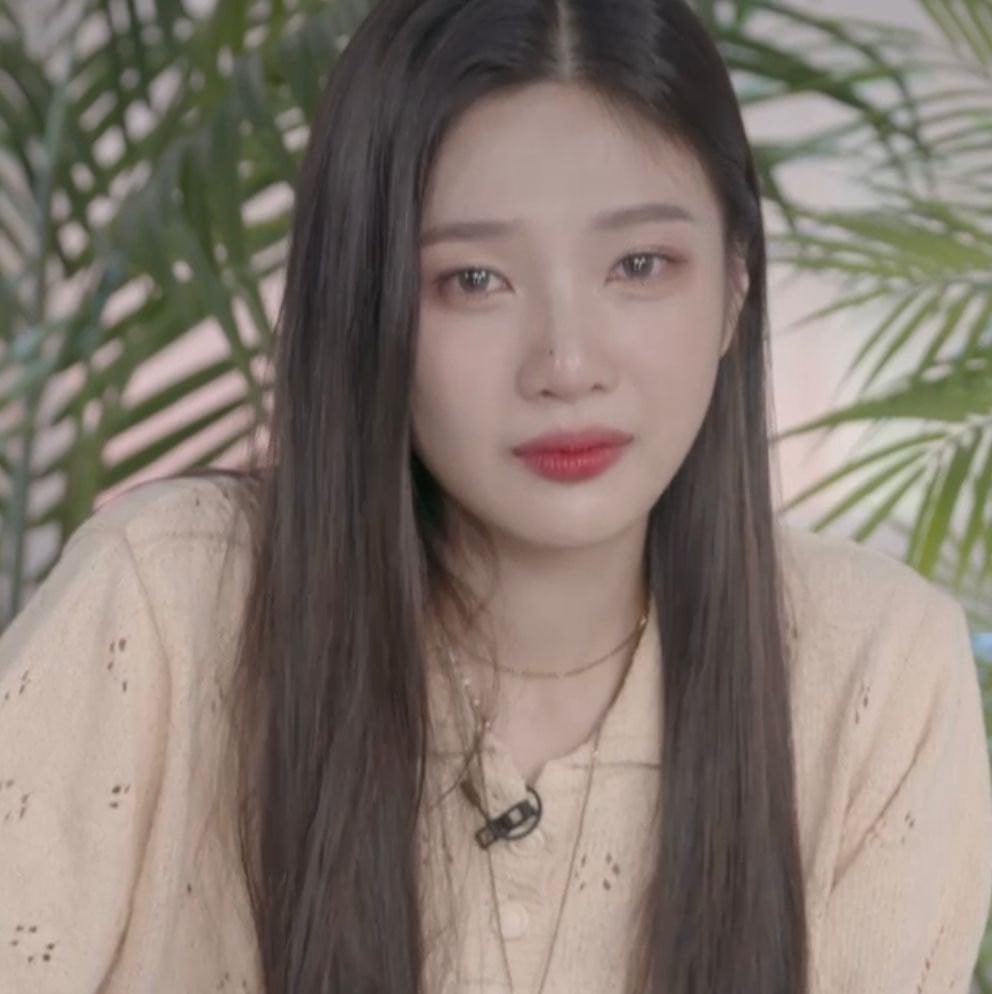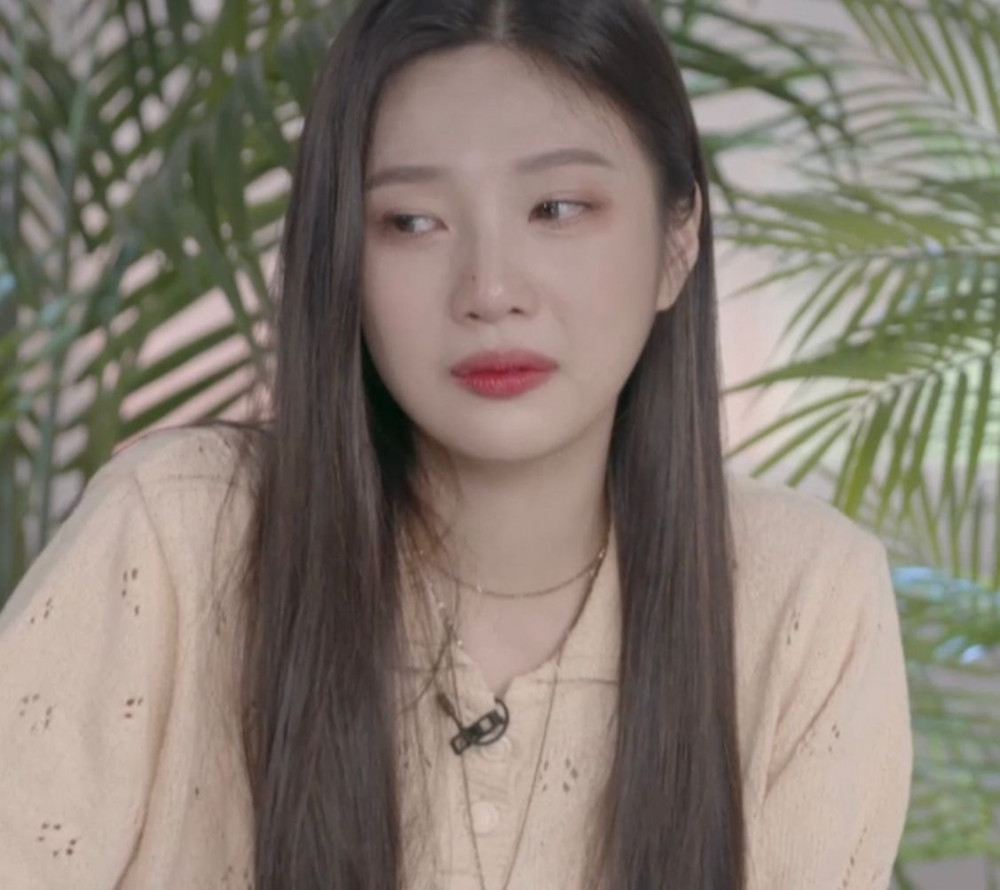 Finally, after reading this note, Joy burst into tears, uncontrollably: "You became our joy, so we will become your courage. We will be with Sooyoung's every beginning and every attempt."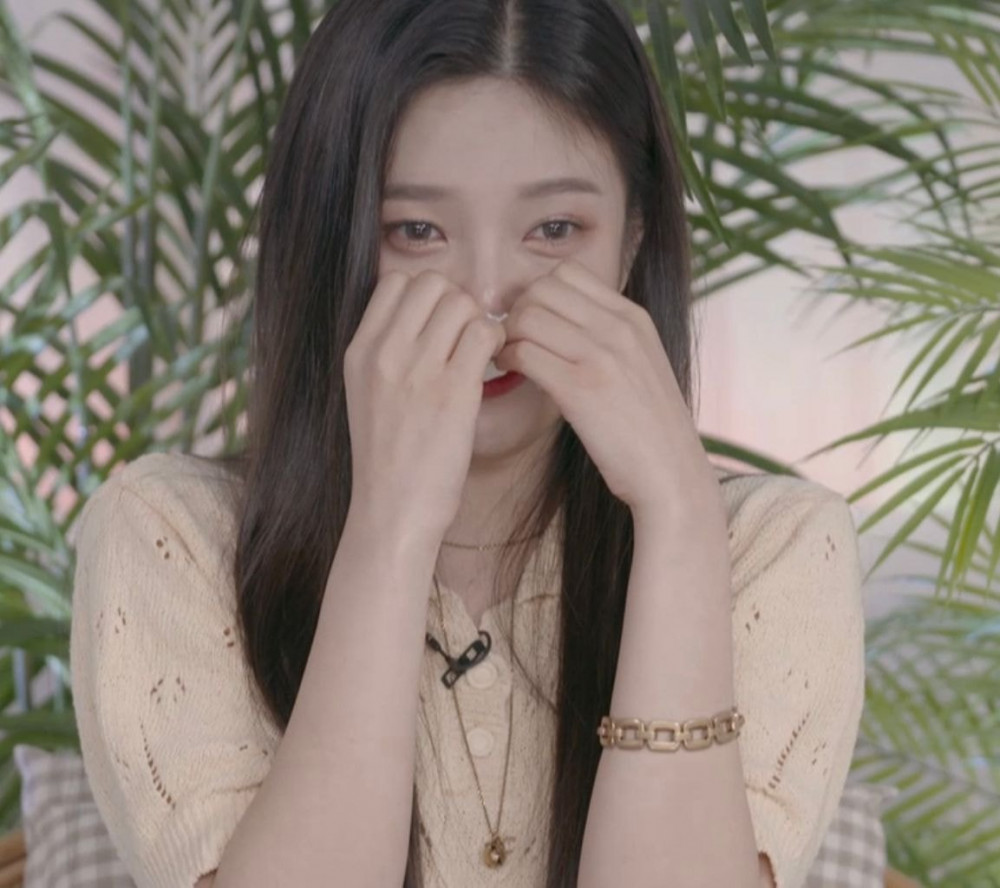 Then, a fan sent a chat message telling her to eat some watermelons so she can calm down. Joy picked up some pieces and proceeded to eat but could not hold back her tears! Crying, she said rather hilariously: "I'm feeling a lot better now that I'm eating watermelon T_T".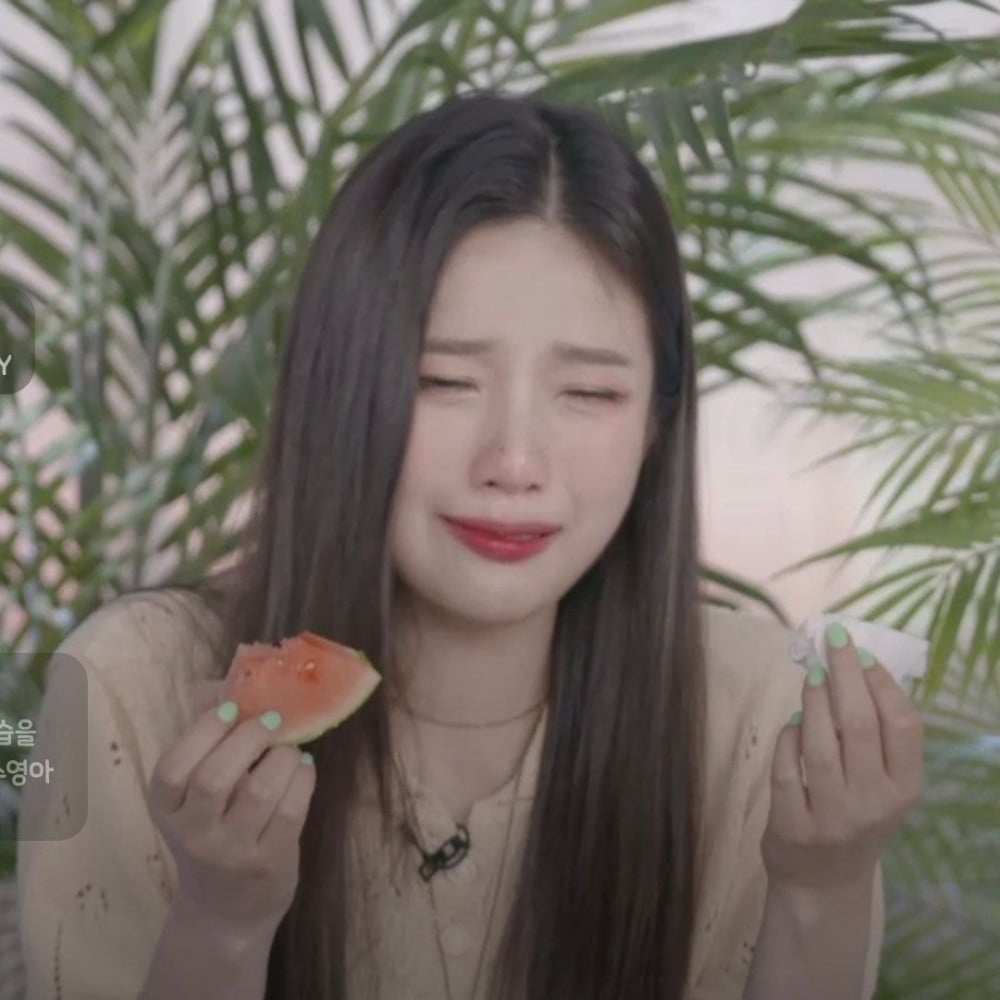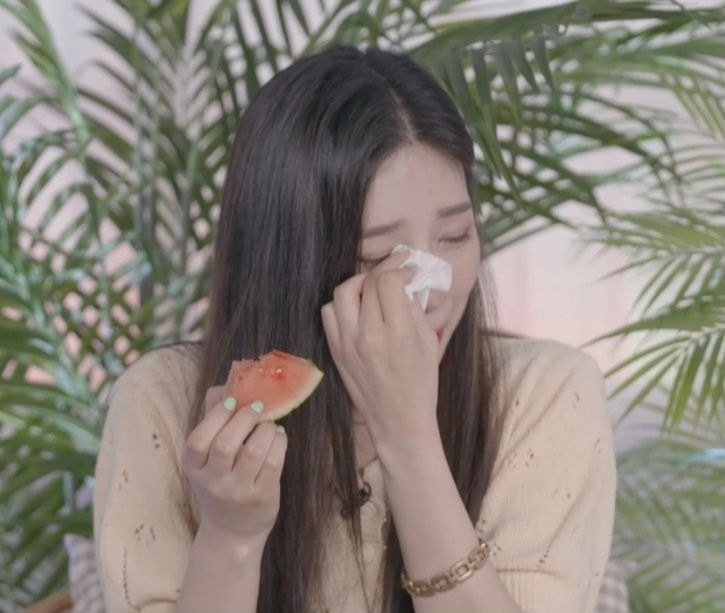 According to the netizens, the staff members burst into laughter as Joy said those words. Congratulations on the solo debut, Joy!