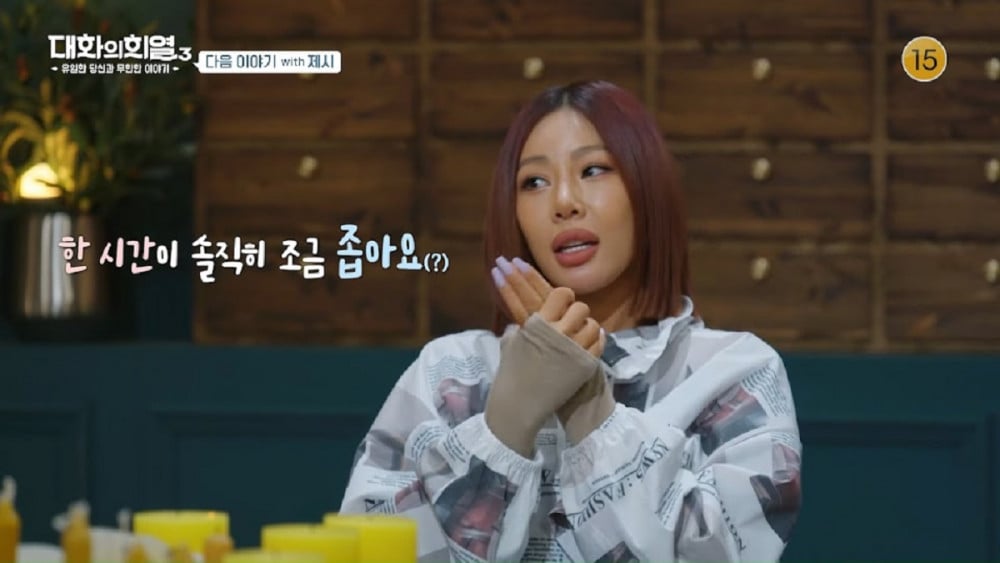 On the May 20 episode of KBS variety show 'Joy of Conversation', Rapper Jessi shared her story of overcoming many struggles, before finding success.
Jessi stated, "My experiences during my career is expansive, and there are a lot of misunderstandings about me. So I want to show people who watch me on television only the real sides of me".
Jessi gained immense popularity for her hit song, "Nunu Nana" last year, and Jessi commented, "I couldn't have ever imagined it. I cried in my house at the realization that I was finally seeing the light of my career not for my variety show appearances, but for my music". She continued, "It has been fifteen years since my debut. I started to get fame from Mnet's 'Unpretty Rapstar'. While enjoying my fame, I couldn't help but to wonder why, of all places, it was here that I was getting recognition. I cried a lot during those days".
When she was first approached by the producer for 'Unpretty Rapstar', Jessi had initially rejected the offer. After finally being convinced that she was needed for the program, Jessi said she didn't care much for the results because she was just tired. She was at a place in her life where she had given up on everything, regarding her music career. During her appearance on the show, she also received a lot of hate comments so harsh that she even contemplated whether she should return to the United States.
While she is currently known for her confidence and strong character, Jessi says it wasn't always like that for her. "During my 2015 promotion for the song "I Want to Be Me", I truly felt I was at the bottom. It was to the extent to which I no longer had a will to live. Whatever I did, nobody accepted me and only viewed me as a 'tough person'. However, I returned to my senses when I thought about how devastated my parents would be, if they lost me".