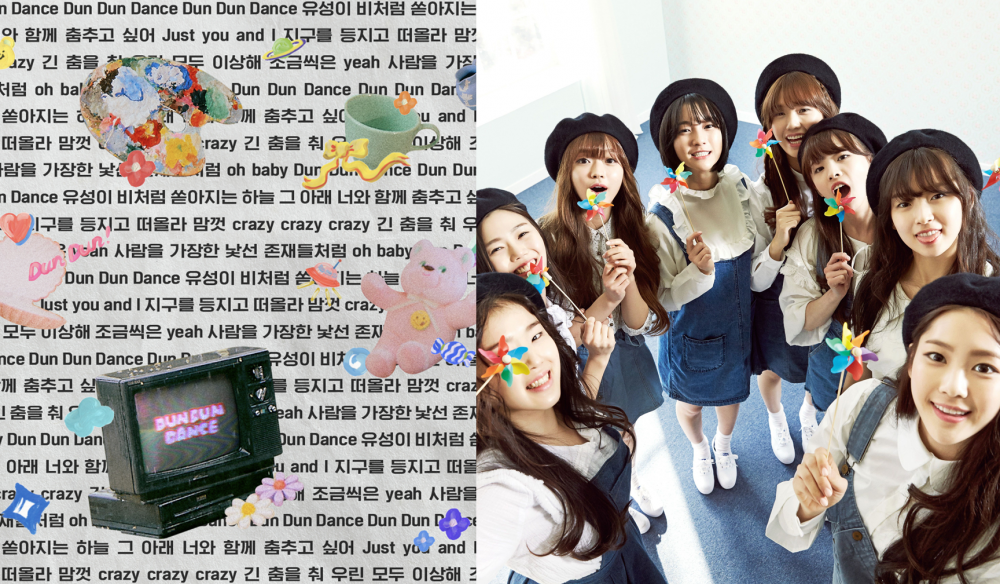 Oh My Girl released a creative mosaic lyric teaser image after a series of previously released track films.
On May 4 at midnight KST, the girl group unveiled the lyric teaser for "Dun Dun Dance." There are various colorful elements that are featured, such as a paint pallet, pink teddy bear, and retro television.
Oh My Girl's 8th mini-album 'Dear OHMYGIRL' is set for release on May 10 KST. So don't miss out on more teasers that are coming!