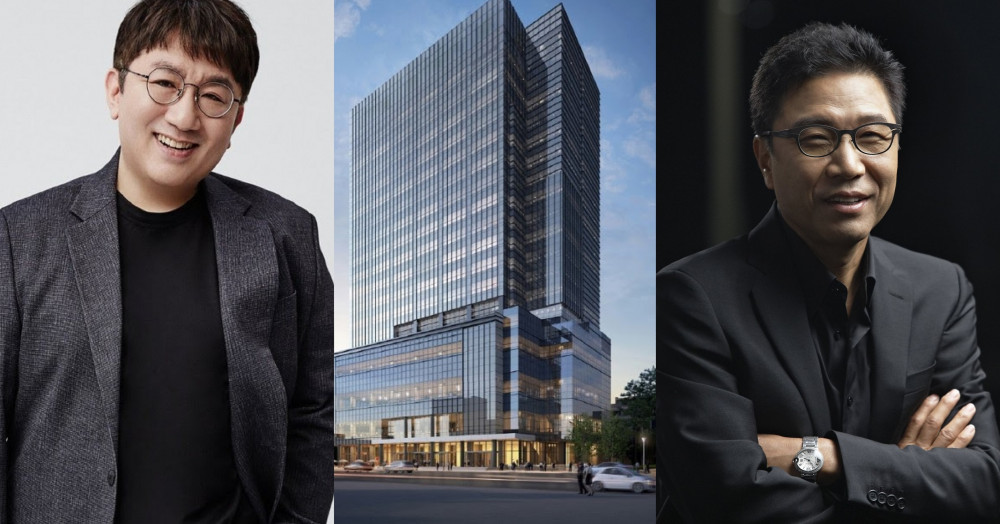 Netizens are discussing the hypothetical case of HYBE acquiring a stake in SM.
On an online community forum, netizens talked about the article concerning the battle between Naver and Kakao Entertainment to obtain shares in SM Entertainment. In the original article, it is stated that HYBE Corporation (formerly Big Hit Entertainment) had considered acquiring a share, but the plan was aborted following a careful examination.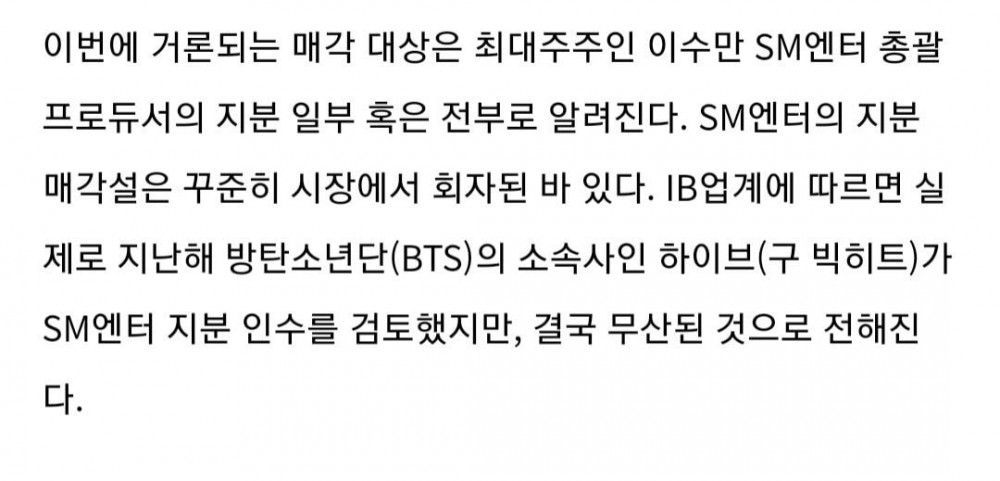 Netizens and fans of artists in both companies shared their thoughts on this news. While some figured that the merger would have produced a K-pop "powerhouse," others thought that it would have been a loss for HYBE to be involved with SM at this point. Some comments include:
"Wow...SM? SM being bought? First of all, that in itself is news. The fact that the empire built by Lee Soo Man is now being divided and distributed to other music labels..."
"HYBE acquiring a part of SM would mean being too involved with little fragments of things, such as the promotions and the auditions taking place abroad like in China"
"This just shows how much money HYBE has"
"I'm glad that this didn't happen. It would be too homogenous. Too much of a single company monopolizing everything"
"It would have been interesting to see their aesthetics merge..."
"Um, HYBE almost bought it -- they couldn't do it in the end. That must mean either the contract would have been a negative deal for HYBE or just that the financial conditions weren't probable"
"Curious how SM would have changed if it were part of HYBE"
"This would have been interesting"

What were your reactions to this thought?