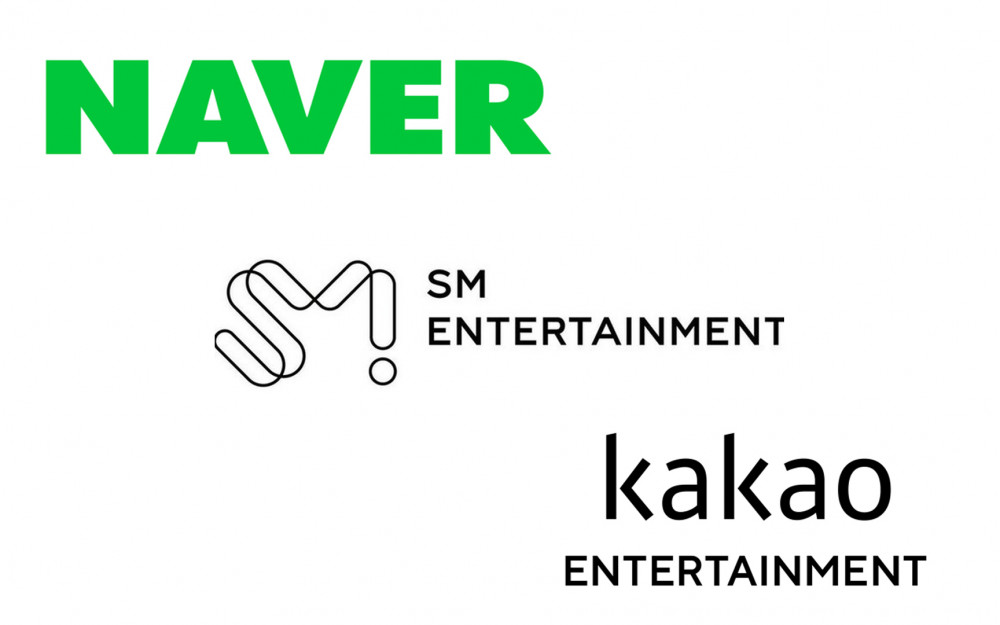 Kakao Entertainment and Naver have been competing to acquire K-content, including webtoons, web novels, and music. Above all, their competition in trying to buy companies through M&A (Mergers and Acquisitions) is fierce.

Recently, the two companies have been in competition to acquire shares in SM Entertainment because the company that is able to obtain shares in the entertainment company will be able to gain an advantage in the K-pop market. Once they obtain shares, it will be possible to collaborate with various popular SM artists such as EXO, NCT, SHINee, Super Junior, Red Velvet, and aespa. Recently, SM Entertainment's NCT Dream had topped various music charts, including the Japanese Oricon Weekly chart with their first full-length album, 'Hot Sauce.'

In addition, the SM rookie girl group aespa also ranked 97th on the U.S. Billboard Global 200 chart with their new song "Next Level." Aespa is attracting attention as they are a unique girl group that combines various universes combined with the AI concept. It is expected that the collaboration with either of the IT powerhouses (Naver or Kakao) will have a positive impact on expanding aespa's worldview through various formats.

Kakao Entertainment is reportedly presenting various scenarios to SM Entertainment to win the acquisition battle against Naver. Kakao Entertainment has presented SM Entertainment about the potential synergy between the two companies in the future while proposing multiple acquisition structures to create satisfactory transaction prices.



Another strong point that Kakao Entertainment presented is the fact that they have experience in managing and operating a record label. Kakao Entertainment has many popular artists under them, including K.Will, IU, MONSTA X, and WJSN, as its singers through their subsidiaries, including Starship Entertainment and PlayM Entertainment. It is also notable that Kakao Entertainment's parent company Kakao operates Melon, the nation's top digital music platform. Kakao Entertainment is planning to be listed in the domestic (KOSDAQ) or U.S. stock market (NASDAQ) early next year and is currently focusing on increasing corporate value before going public.

Naver is also said to have considerable influence in the K-pop market. Not only has it created the app V Live that gives a glimpse into the daily lives of K-pop stars, but it has also aggressively invested in artists. A case in point is their investment of about 400 billion KRW (358 million USD) in beNX, a subsidiary of Hybe Corporation (formerly Big Hit Entertainment). This year. Naver is planning to consolidate its three-way alliance with Hybe and YG Entertainment. Recently, it is also making efforts to upgrade its content business structure by targeting metaverse markets through its subsidiary Naver Jet. Another advantage is that its own M&A capabilities are considerable, such as conducting major M&As without outside financial advisors.

Attention is also drawn to the impact of the acquisition of shares on SM Entertainment's stock price. The stock price of SM Entertainment, which had been fluctuating in the high 20,000 KRW range (around 23 USD), recently surpassed 40,000 KRW (36 USD) based on increased album sales and strong earnings. Its closing price on the 26th is 42,250 KRW (37.83 USD), and its market capitalization is close to 1 trillion KRW (900 million USD).

Kakao Entertainment is also showing its intention to invest in SM Studios, which is scheduled to be launched on the 28th. It is also considering ways to make a joint investment with China's Tencent. It is predicted that SM Entertainment will increase its bargaining power by integrating and managing drama, entertainment, and new media fields through SM Studio.