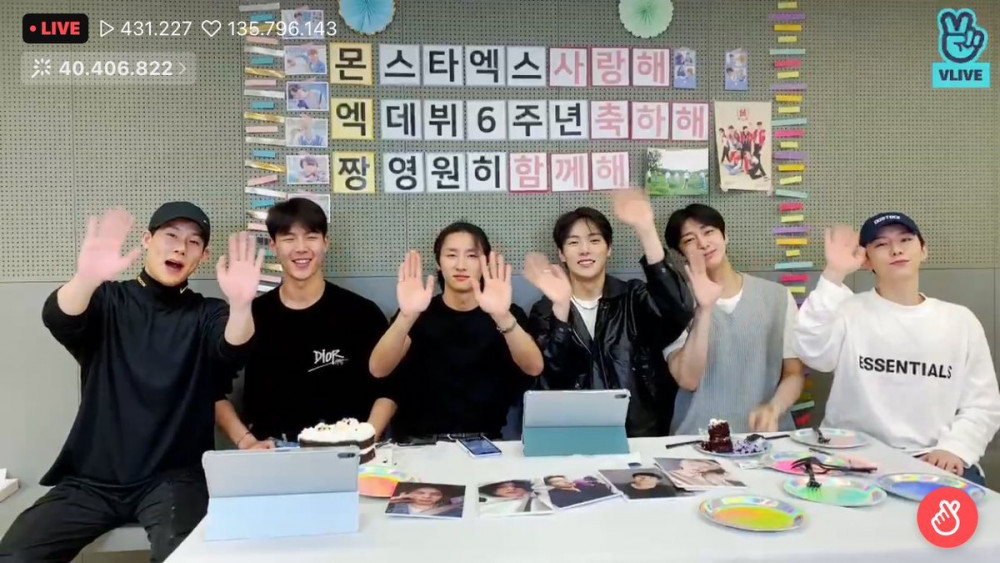 On May 13, MONSTA X celebrated their 6th debut anniversary with fans a day early, with a special 'V Live' broadcast!
The members spent the day blowing out candles on a cake, chatting with fans, and updating fans on what they've been up to lately. Many fans were especially touched to see leader Shownu celebrating the occasion with them, as he recently announced a hiatus from official group promotions due to his eye condition.


On this day, Shownu updated fans on his condition by stating, "My health is very good. I went to the hospital a few days ago, and they said that my condition has improved very much."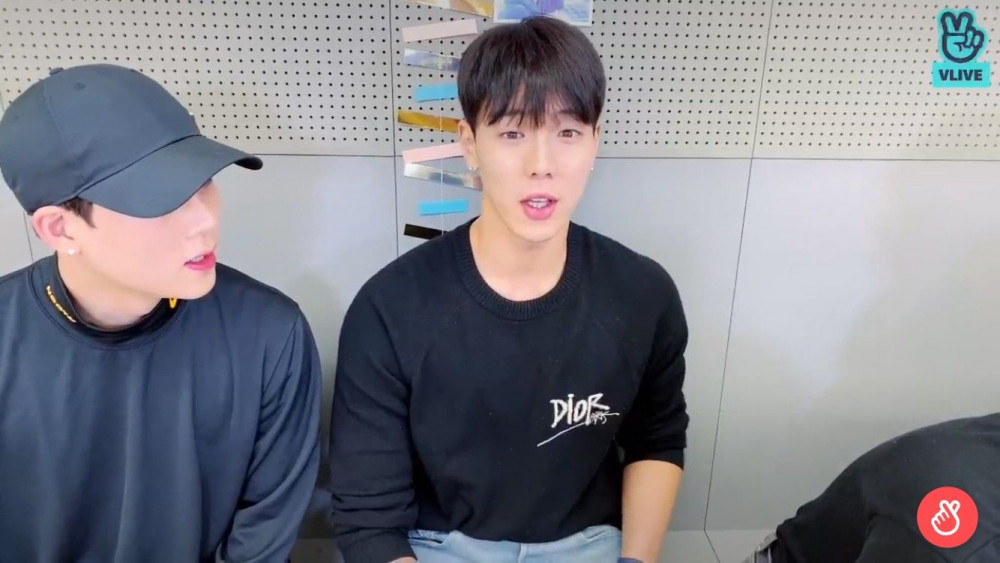 In addition, members Kihyun and I.M also had some honest words to share with fans. I.M began, "It's been 6 years already. There were so many thankful memories and events, ones I cannot count in numbers. I also have apologetic feelings. To repay Monbebes' love, I promise not to cause any more issues that will upset you."
Kihyun also shared, "Even though we're still a day away from the anniversary, congratulations to everyone. Thank you Monbebe. I am also so thankful and apologetic to all the members. I saw a lot of posts and comments on our cafe until late at night, and I thought about a lot of things. In truth, I wanted to talk to you in writing, but I felt that saying the words out loud might be better. I'm really sorry for not thinking about the feelings of Monbebes, upsetting you guys on such a happy occasion. I'm not worthy of returning all the love that I've received from you."
Earlier on May 12, MONSTA X members Kihyun and I.M were spotted with solo singer Wonho, returning from a private trip together to Jeju Island.
Meanwhile, MONSTA X will be making a comeback with the release of their 9th mini album 'One Of A Kind' on June 1.