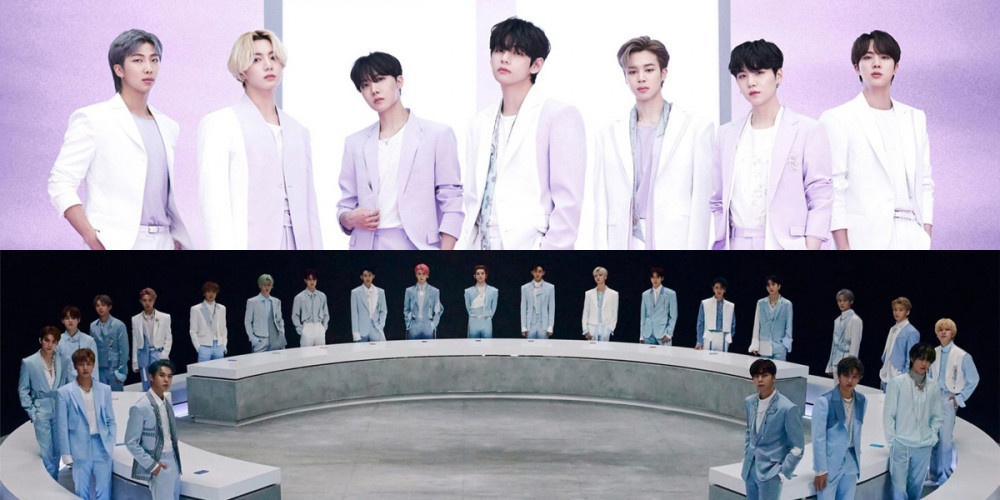 The Korea Institute of Corporate Reputation has revealed brand value rankings of K-Pop boy groups for the month of May, based on big data analysis!
From April 8 through May 8, 2021, the Institute analyzed big data of currently promoting K-Pop boy groups in areas ranging from consumer participation, to media activity, communication, community activity, etc. Brand values analyze the relationship between consumer patterns and the consumption/growth of business brands, including positive/negative public opinions, as well as consumers' knowledge/awareness of certain brands.
According to the Institute, the top 10 K-Pop boy groups in terms of brand value for this month are, in order: BTS, NCT, Seventeen, Highlight, SHINee, EXO, ONF, ASTRO, The Boyz, and NU'EST.
The overwhelming 1st place leader of the K-Pop boy group industry, BTS, earned a total of 13,630,137 brand value points for this month. In 2nd place, NCT earned a total of 3,482,324 points for May, while 3rd place idol group Seventeen followed closely behind with 3,215,092 points. This month's 4th place went to the 2.5-generation boy group Highlight, who recently celebrated their first comeback since the members' return from their mandatory military enlistment duties.