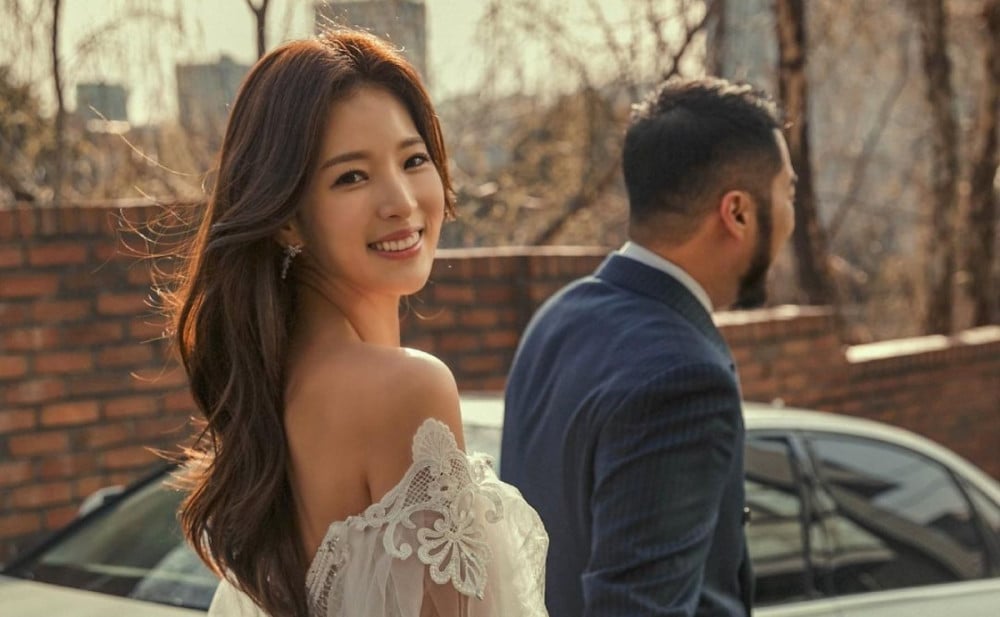 Two months after revealing her wedding news, Eunyoung is officially hitched!

The former Brave Girls member married her non-celebrity fiancé Lee Gi Baek on May 29. As previously reported, the couple originally planned to get married last year, but due to the COVID-19 pandemic, they decided to postpose it.

A day after the ceremony, on May 30, Eunyoung took to her personal Instagram account to share a photo from the ceremony and reflect on the special day.

"It was the most heart-warming, thankful, and happiest day of my life. I was really so happy. It's difficult to put this feeling all into words," she began in the post's caption.
She then explained that many people attended the event – so much so that even though the wedding hall was able to open four floors of the venue for them, the ceremony was packed and some guests were unable to make it inside. She then asked the turned away guests to contact her, saying she and her husband will greet them and thank them once they have returned from their honeymoon.

"Despite the guest situation, I wanted to happily receive congratulations, of course, and when I saw everyone standing for us, that feeling – it was a very grateful and touching moment. So that is probably why we were crying like that," she continued, in reference to the photo, which shows the couple with happy tears in their eyes as they turn to greet their guests.

"To the guests who made a happy day like this for me, to those who I know couldn't make it, but sent their hearts from afar, to my parents who have raised me until now, and lastly, to my husband and my love Lee Gi Baek, I love you so, so much and thank you," she added. "Lee Gi Baek said that he would make this my happiest day, and Gi Baek-i did. Ah, it feels like I'm going to cry again, hahaha. Okay, now 'Too Much Talker' is going to go on her honeymoon, and when she returns, she will greet you all one-by-one. ❤️"

Meanwhile, fellow former Brave Girls member Yejin was among those revealed to have been in attendance.

Check out Eunyoung's Instagram post below!