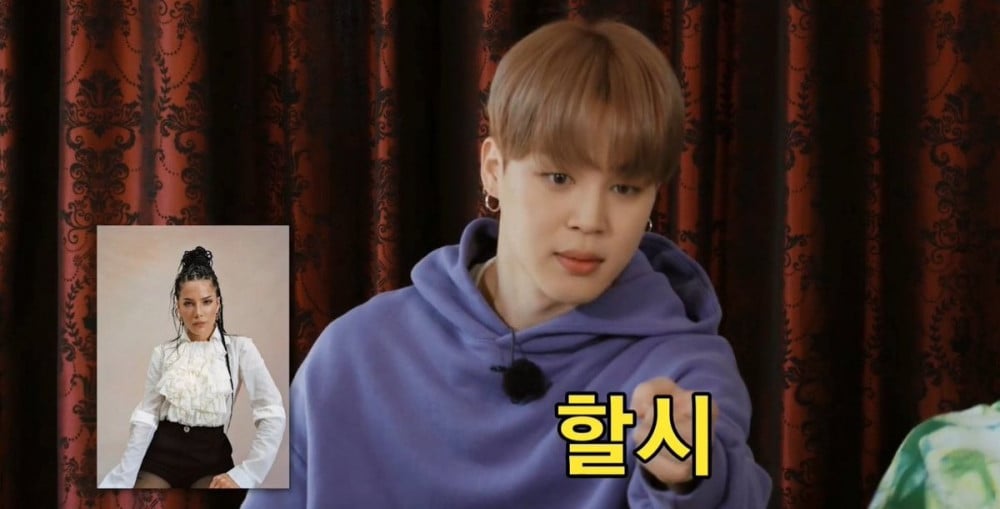 On the first episode of the 'Run BTS' x 'The Game Caterers' collaboration which aired on May 4, the members of BTS took on the infamous game, 'Guess the Celebrity by Photo'!
Fans of the 'New Journey To The West' series know that this is an extremely high-pressure speed game, where each person has just 3 seconds after a photo is shown to them, to give the celebrity's correct name.
Each round, if the BTS members missed any of the answers, they had to give up ingredients for their lunch menu. So who were some of the celebrities that BTS had to guess during the 'Guess the Celebrity by Photo' game?
Choi Woo Sik & Park Seo Joon:
Son Heung Min:
Park Bo Gum:
Another celebrity whose photo came up during the game was BTS's good friend, Halsey! So how did BTS's Jimin do when his friend's photo came up?
While Jimin jumped with relief after correctly naming Halsey, RM said, "She's our good friend. If we didn't get this right..." Jimin excitedly added on, "When she was with us, her hair wasn't that long! Her hair is really long in that picture. Wow, that was so hard!"
And finally, the ending fairy of the game:
Did you watch the first episode of 'Run BTS' x 'The Game Caterers'?