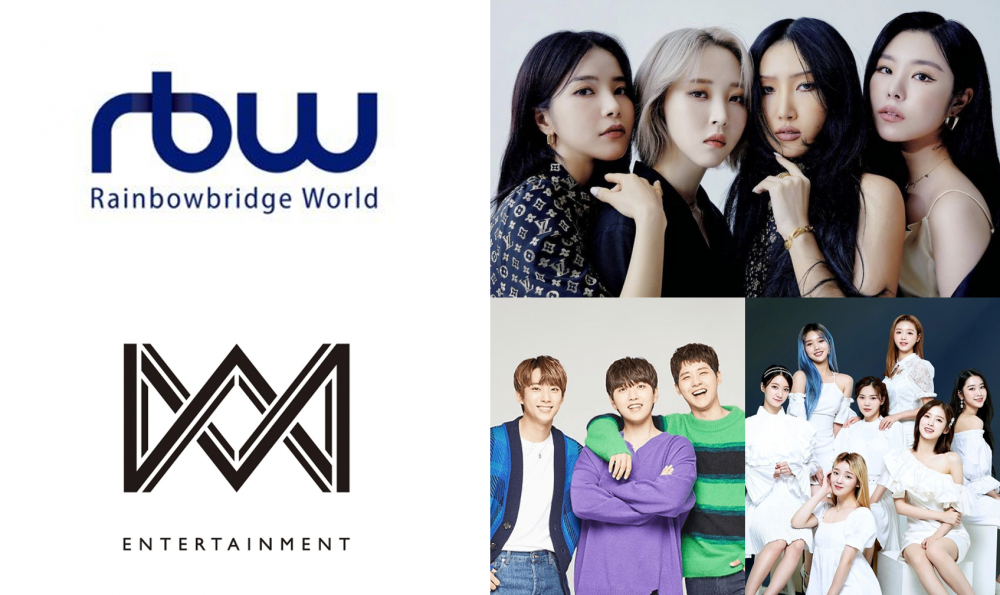 It was recently reported that RBW Entertainment has officially acquired WM Entertainment.

According to reports, MAMAMOO's label RBW Entertainment will be acquiring WM Entertainment, which is home to Oh My Girl, B1A4, ONF, and IZ*ONE's Chaeyeon. RBW recently bought shares from WM Entertainment's largest shareholder, and the trade was completed on March 31 KST.

As of now, RBW owns over 70% of WM Entertainment's shares, acquiring the label as a subsidiary. On the acquisition, RBW Entertainment CEO Kim Jin Woo expressed WM Entertainment has been growing rapidly both domestically and overseas. They plan to create new projects to contribute to the Hallyu wave.

However, some netizens are worried about the merger and have left comments expressing their concerns about RBW Entertainment acquiring WM Entertainment. They commented, "I'm not too sure if this will be a win-win situation for both companies," "Is RBW trying to be like HYBE?" "I'm glad the company size is growing but I hope they're able to give results that follow," "Hopefully Oh My Girl's style doesn't change," "I really hope they don't change the style of music," "I'm just afraid the company is just getting bigger but not doing better, you know?" "Hmmm, I don't know how to feel about this," "Will they be moving their company building too?" and "I wish they took better care of their artists and fans."