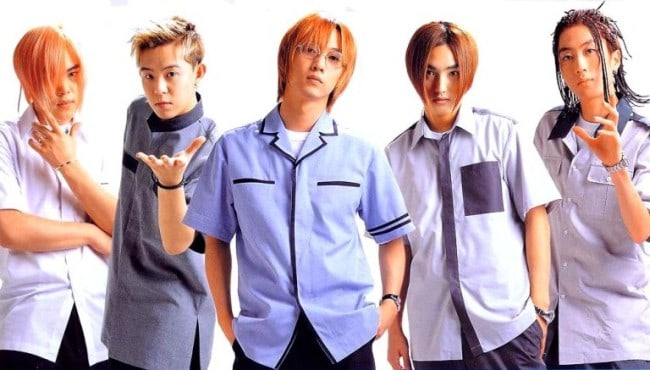 Every year K-Pop fans flock to the likes of Sistar, Apink, Twice and Red Velvet for their summer song greats. The K-Pop genre has been glorious for summer themed songs for over 2 decades. With the likes of Cosmic Girls and G-Idle recently continuing the lineage.
Let's take a look at a few lesser known summer themed songs in Korean Pop that landed the mark.
Smile Smile by Papaya
One of the most upbeat girl groups of the early 2000s was Papaya and off their first album they released the massive Korean hit "Smile Smile" and had people up dancing for months on end. The song still resonates today with many newer groups paying tribute to Papaya in auditions for survival shows and collab stages.
Candy by H.O.T
Even though it was released at the end of the summer in 1996 it still counts right? This song saw legendary group H.O.T throw SM entertainment to the forefront of Idol companies and the members tumbling in winter clothing before it was even officially fall yet.
So Cool by Sistar

Even though Sistar are known as the queens of the summer concept, this song always seems to slip through the cracks of discussions. So Cool was the song that started their summer queen streak originally and is catchy enough to have you singing it all day.
We Go Up by NCT Dream
Normally Boy groups are not the hype when it comes to summer concepts but SM seems to never disappoint in filling that void. NCT's summer hit throws rapid changes in rap cadence at you along with a beat so rhythmic, that you cannot help but start dancing.
WooWoo by DIA
DIA has been plagued by concern as their company MBK seems to have abandoned them. But when they were putting out music they slaughtered the summer music concept in 2018. They had us all going "Oh oh oh, baby baby".
Sunny Summer by GFriend
The song is literally called "Sunny Summer" and kills an 70s/80s groove that will have you singing and dancing all night.
Summer Dream by Elris

Ahh poor Elris, you left us too soon. "Summer Dream" is a sweet hearted song all about losing yourself in your dreams about the perfect summer.
Starry Night by Mamamoo

This song is highly respected by the Korean music fanbase but when it comes to "summer song" discussions rarely shows up. The song is a empowering anthem that has a summer spin and theme to it as well.
Energetic by Wanna One
Wanna One may have been only an temporary group but their song Energetic will forever live in the hearts of all K-Pop fans even if you did not follow the group closely. The song's instrumental and themed lyrics are perfect for an summer playlist.
Happy by Cosmic Girls
This group may have in recent years submitted their status as an mature and elegant group but they started with cute concepts and an slue of spunky summer songs like this.
Coloring Book by Oh My Girl
Many now know OMG because of their songs Dolphin and Nonstop but those were not the first outings in summer takeovers for these girlies. "Coloring Book" has an instrumental reminiscing of Little Mix's Wings in the chorus/bridges which makes an easy listen and near impossible to not dance to.
Baby Ride by Luizy
If you are looking for an laid back R&B style summer song, we got you covered Luizy and HyunSik from BTOB bring a chilled out vibe for you to clean to or sit back and drink a cold drink in the pool to.
What are some of your favorite summer hits? Feel Free to share them below!