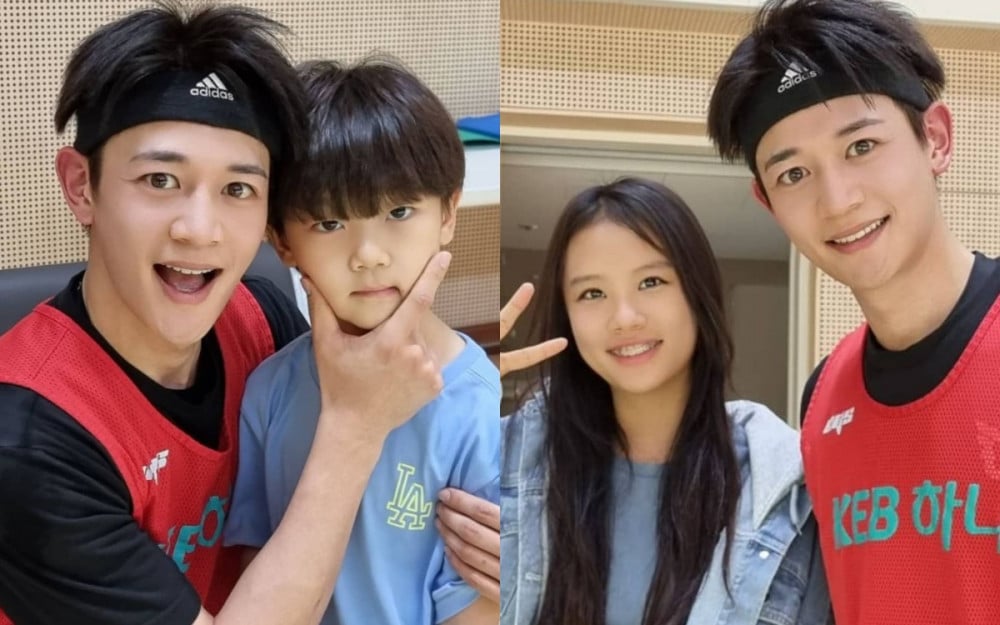 Fans of KBS reality program 'Return of Superman' are currently buzzing over a special reunion!

On April 25 KST, the family of retired soccer player Lee Dong Gook took to social media to share photos from a recent meet-up with SHINee's Minho, who bonded with the family's children – especially son Si An ('Daebak') – during their time as cast members on the show.
Lee Soo Jin, the mother of the family, posted photos of Minho with both Si An and his older sister Jae Si at a basketball court on her personal Instagram, writing, "Uncle Minho, who was missed. #UncleMinho 🤗" Jae Si posted even more photos from the reunion, writing,"Uncle Minho, who I haven't seen in a long time! 💖"

Meanwhile, Lee Dong Gook and his family were regular cast members on 'Return of Superman' from 2015 - 2019.
Check out the Instagram posts below!