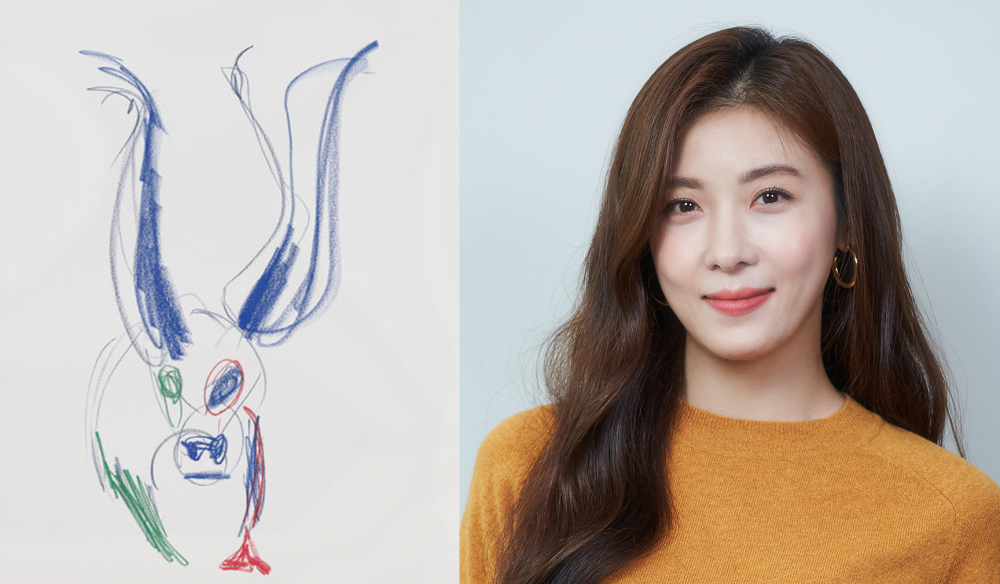 Actress Ha Ji Won, who has been painting as a hobby since five years ago, made her debut as a painter.
Last month the actress was able to showcase three of her paintings from her 'Super Cow' series at the Signature Kitchen Suite Showroom Atelier in Cheongdam-dong, Gangnam. The paintings depicted the image of a cow with bright and bold colors and lines. One of Ha Ji Won's paintings has already been sold at an undisclosed price.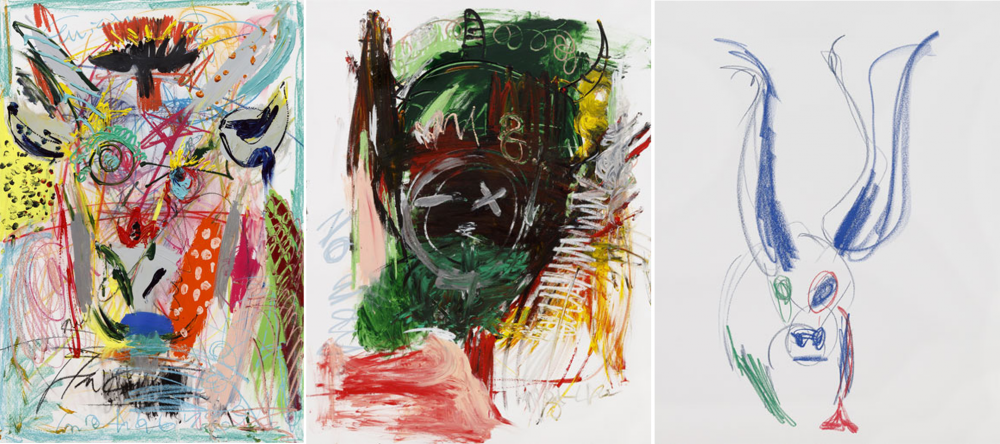 The painting on the far right in the photo above has been sold. Until now, Ha Ji Won has only been painting as a hobby but was selected to exhibit her paintings after there was much consideration of Ray Village, which is an exhibition agency. When the agency visited Ha Ji Won's company to invite the actress to the individual exhibition of droplet artist Kim Chang Yeol, the exhibition agency was able to see Ha Ji Won's hidden painting skills.
An official of Red Village stated, "I was surprised to see 15 paintings done by Ha Ji Won that were hung at her agency. We persuaded her for a few months to have her exhibit her work because the color choices and brushwork were exceptional."

Singer Koo Joon Yeop and actor Ha Jung Woo also participated in the exhibition, which takes on a cow theme to mark the Year of the Ox in 2021. The exhibition will be open until June 19th of this year.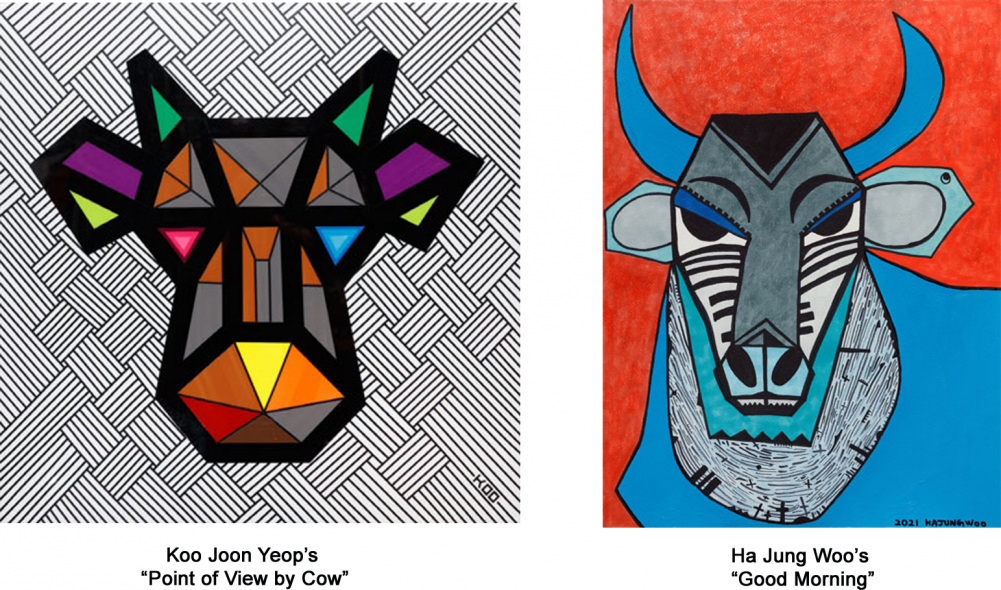 Despite the expert's positive opinion, many netizens disagreed. Netizens commented, "I feel like my young daughter can draw better than Ha Ji Won, I'm her fan, but that's not really good. Maybe it's because I don't get art," "I can hear art majors sighing," "I don't think that's art, I think that's just doodle," "I'm more amazed by the person who bought cow number 3," "I cracked up when I saw Ha Ji Won's cow art," "Koo Joon Yeop's and Ha Jung Woo's drawing look art-worthy to be exhibited, but I'm not sure about Ha Ji Won's drawing..." "I'm laughing so hard after looking at cow number 3," and"I feel like anyone will buy anything if it's from a famous person. I feel my 5-year-old daughter can draw better."